Wrapped in Love Heart Locket
Thomas took the traditional concept of a heart shape locket and added diamond pave in a "wrap around" pattern so as to make it appear to be going all the way around the heart. The bail also features diamond pave. The Wrapped in Love Heart locket is made of 18KT white gold and is pictured on an 18KT white gold Italian wheat chain.
See more views on our Artistic Innovations page.

See the earrings designed with the locket as an ensemble. Heart Earrings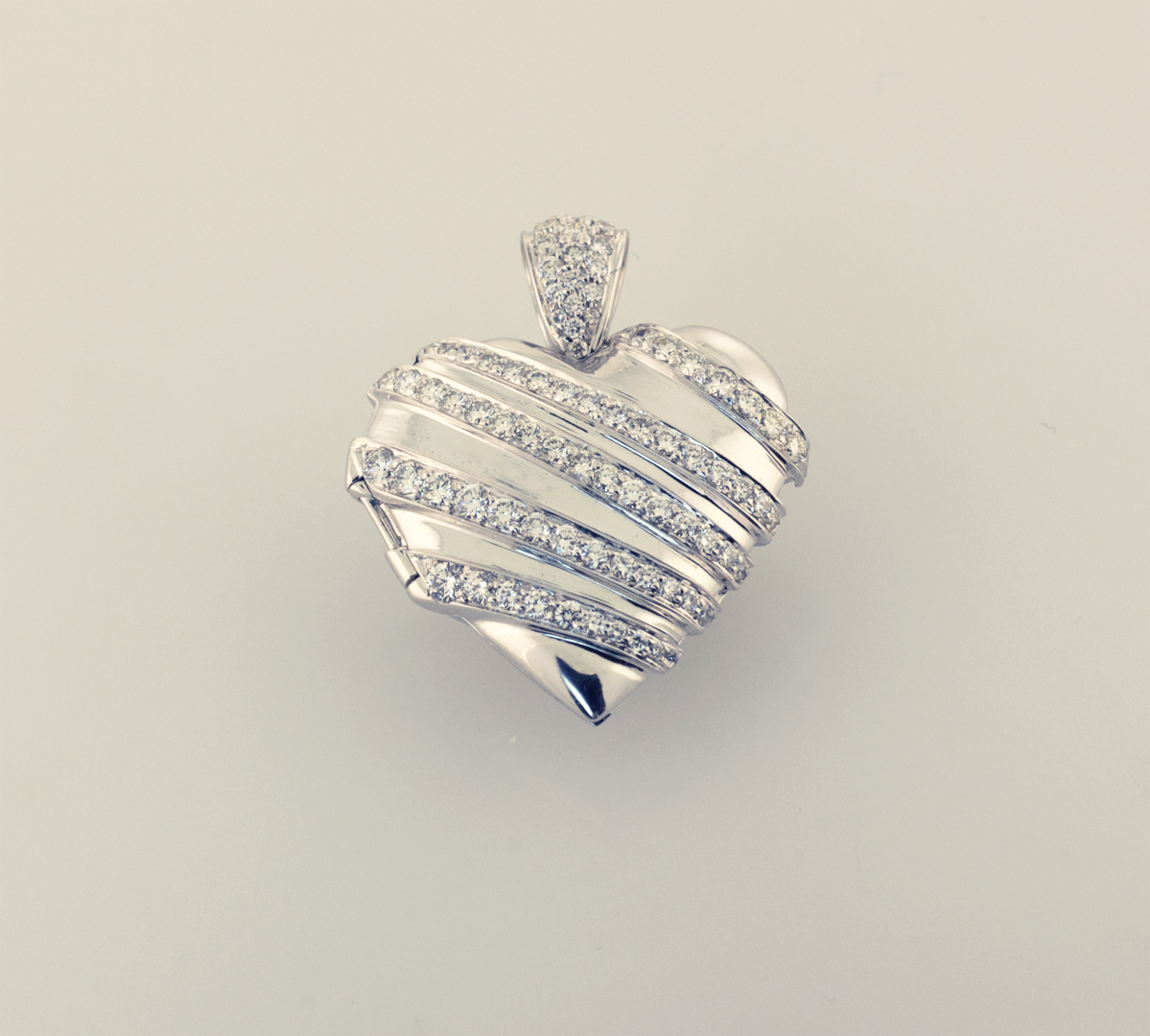 Original Sketch in 18KT yellow gold with matching earrings. Finished Locket.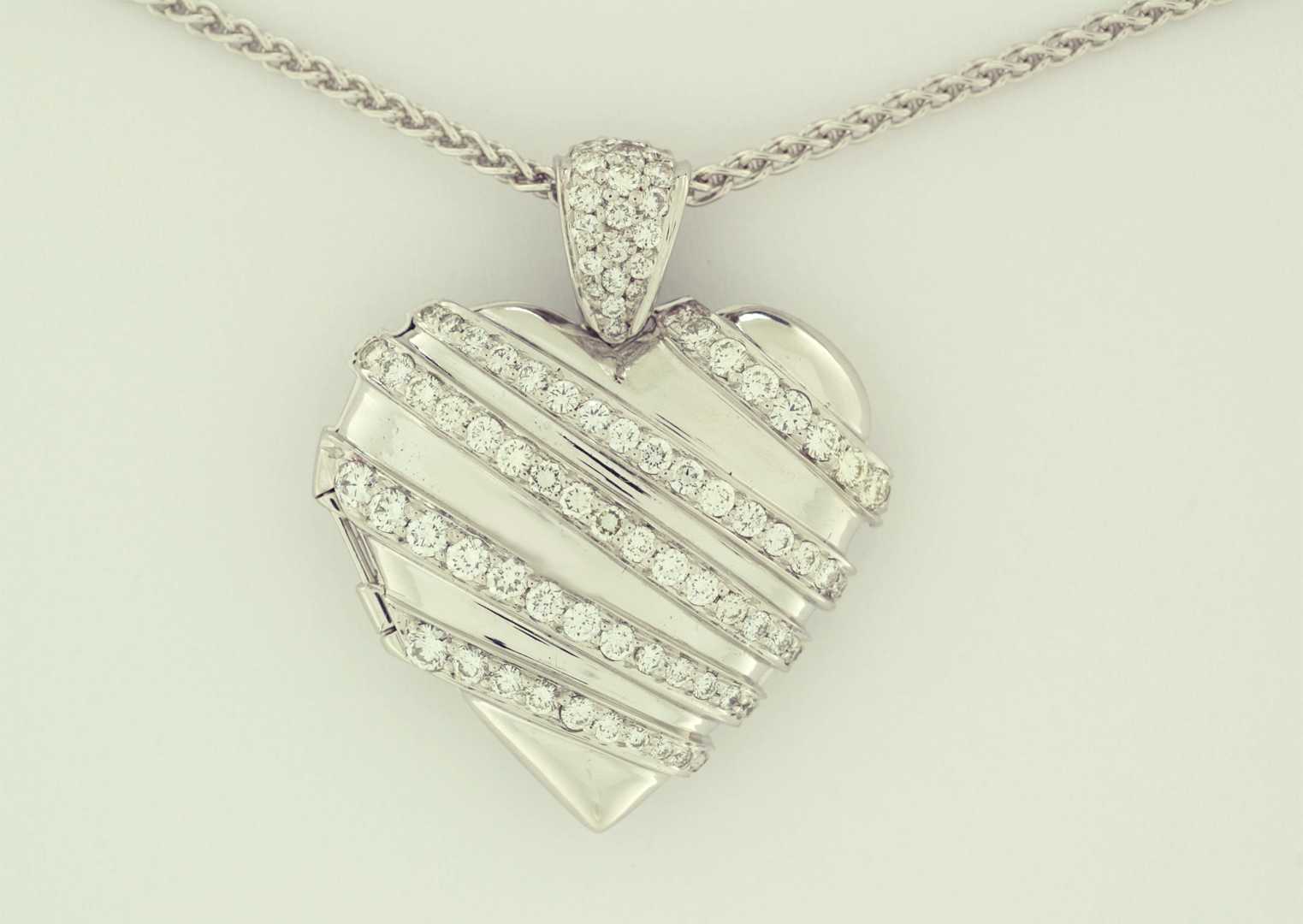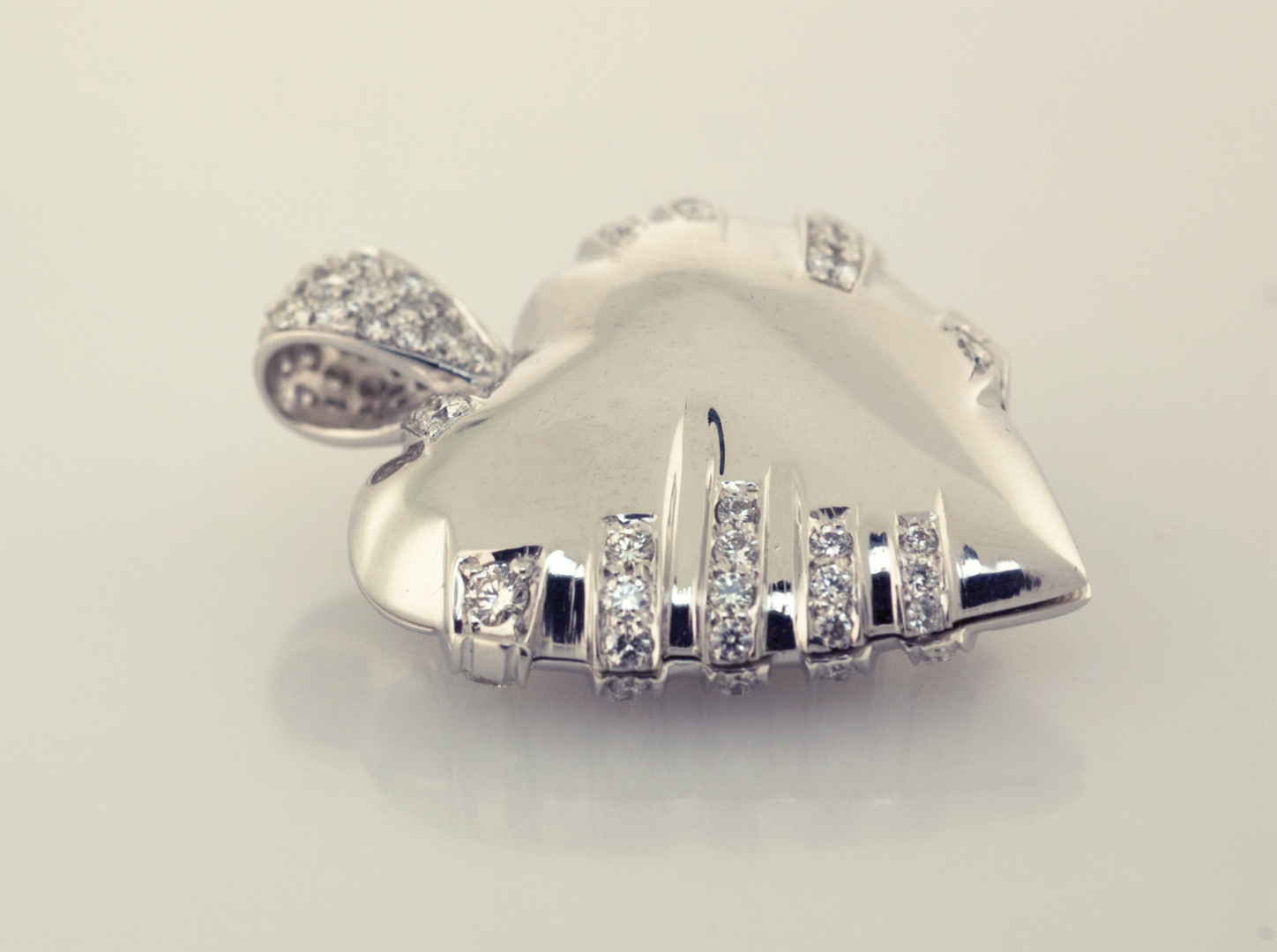 Locket on 18KT wheat chain. Back view of locket with diamonds wrapping to the back.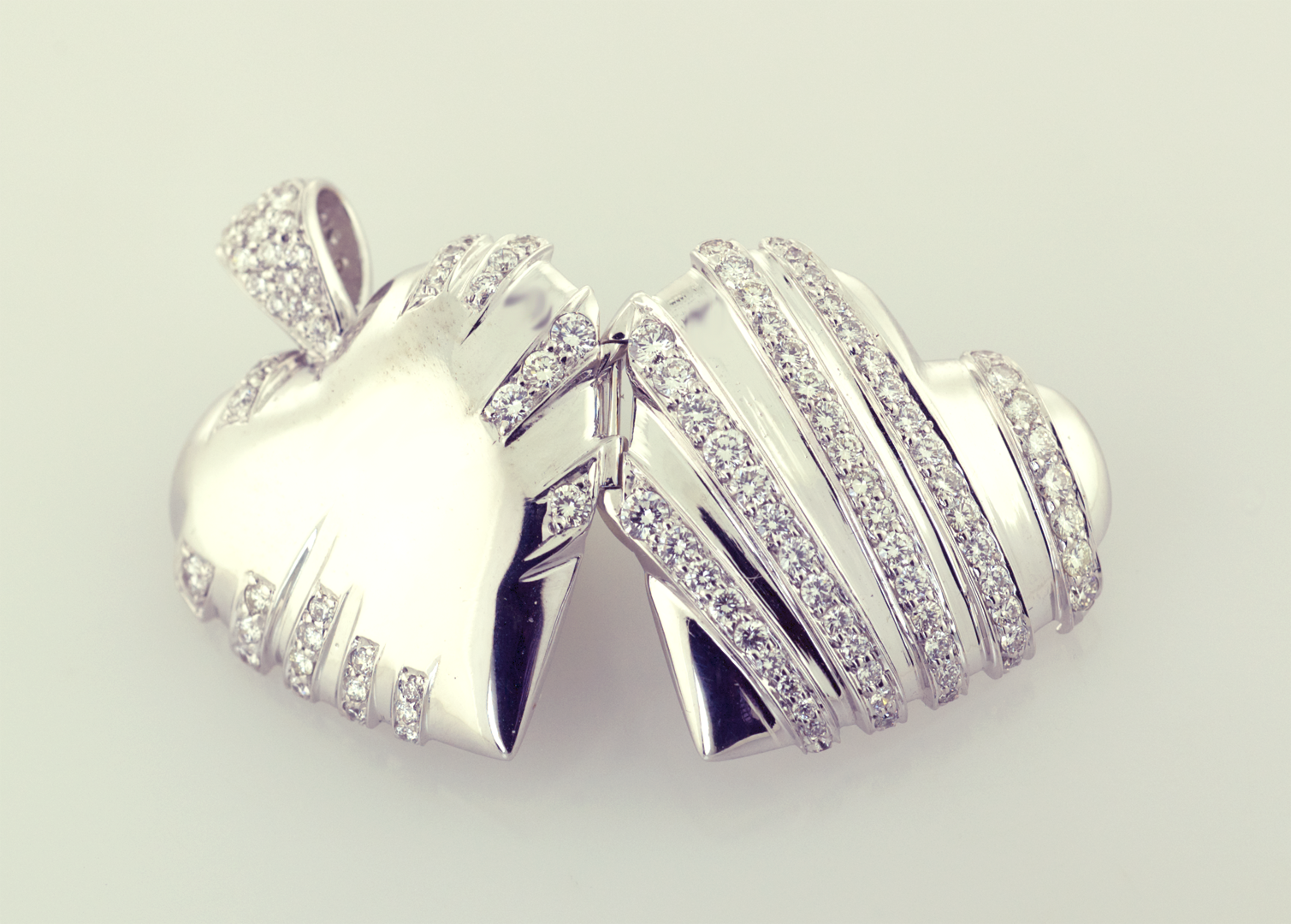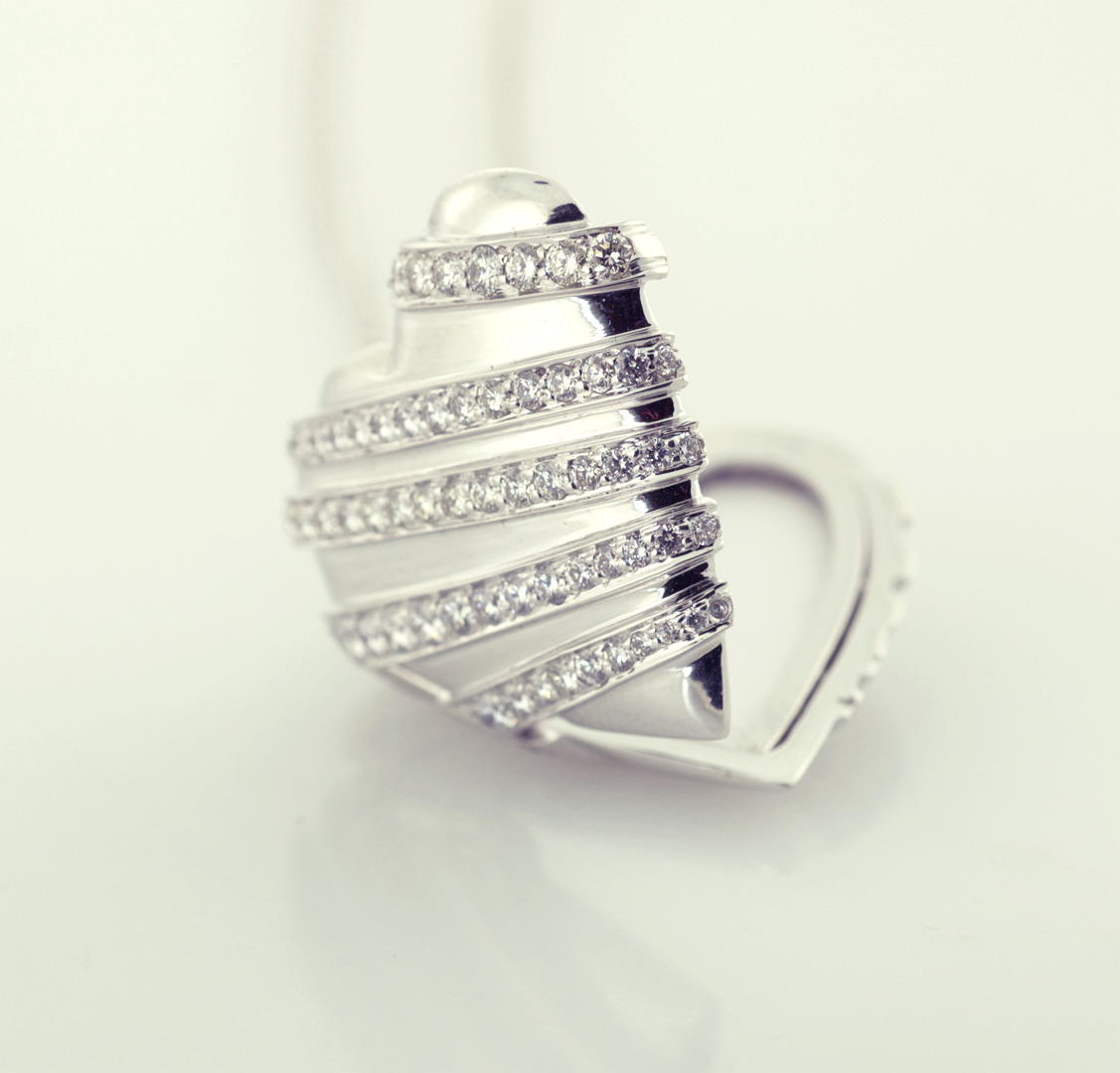 Locket opened, front and back view. Locket opened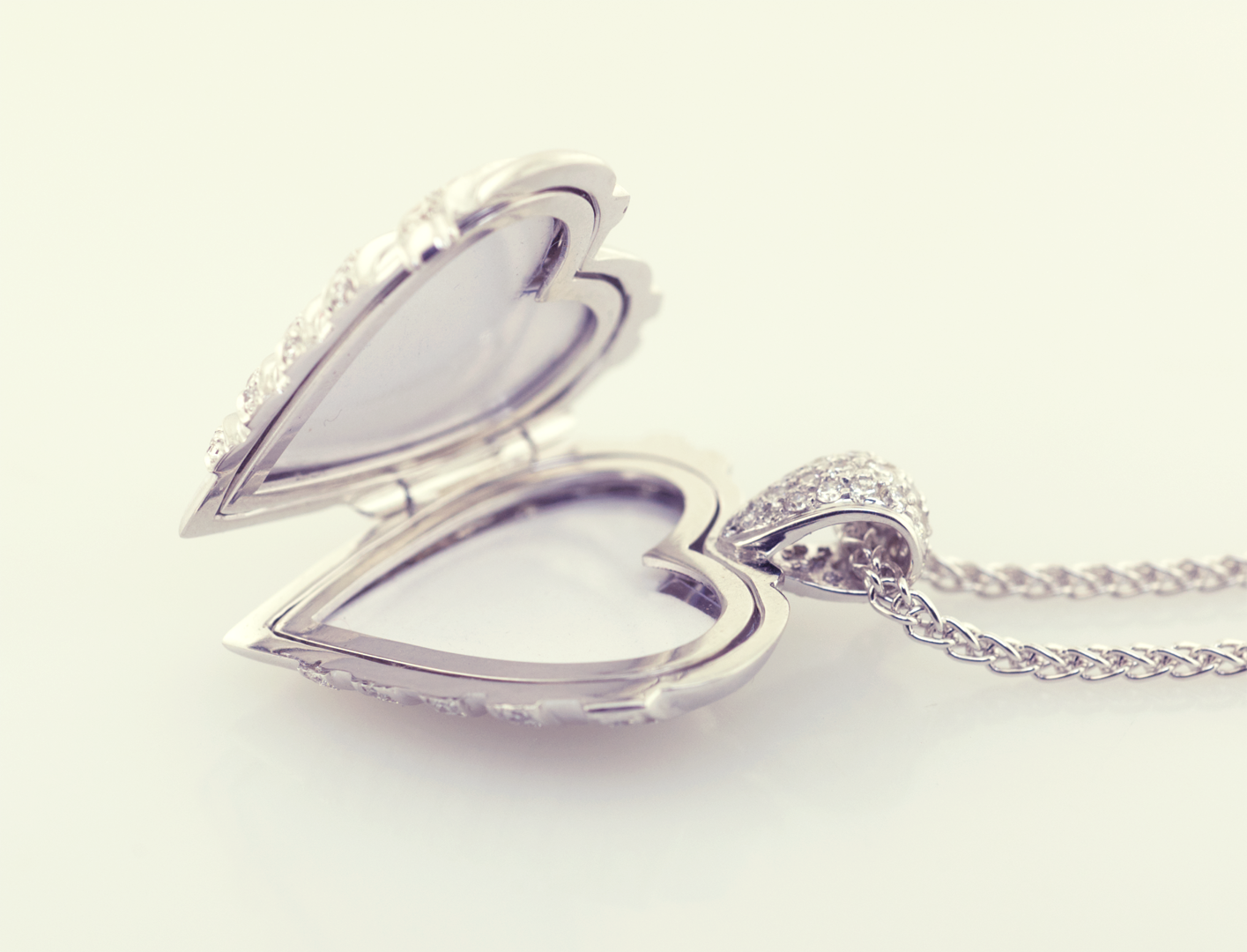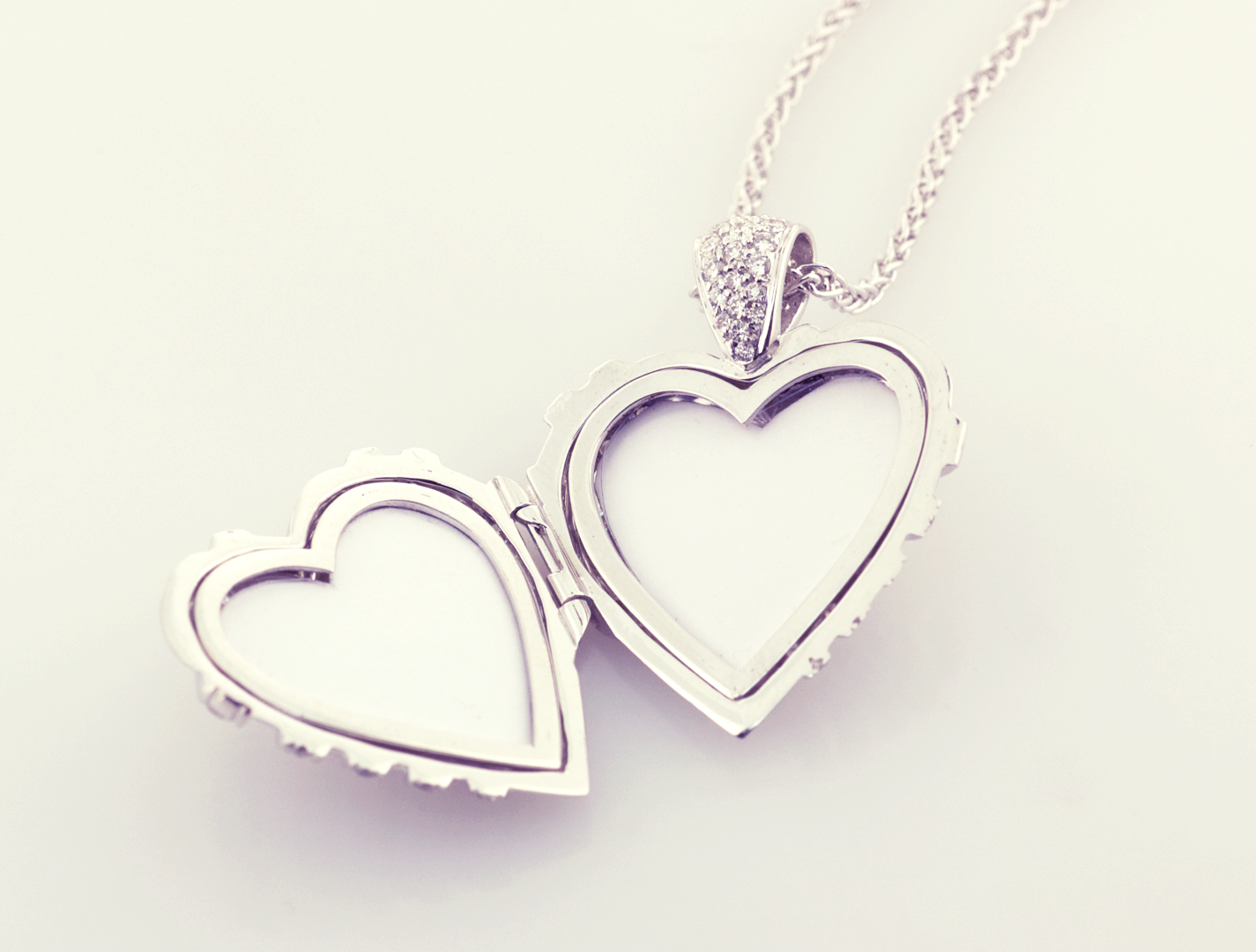 Interior of locket, holds to photographs.