Summer is here! The sun is shining, the flowers are in full bloom and the colors of the farmer's markets are as vibrant as ever! The colors that summer provides for us here in New England are certainly evident in this season's summer fashion trends. With the arrival of the new summer line from Antica Murrina, comes an array of fabulous pieces in vivacious shades, suitable for all complexions. Antica Murrina is boasting this magnificent yet affordable line of glass jewelry, and Thomas Michaels Designers has made it available to you! Come by and check out this wonderfully lively collection from Venice .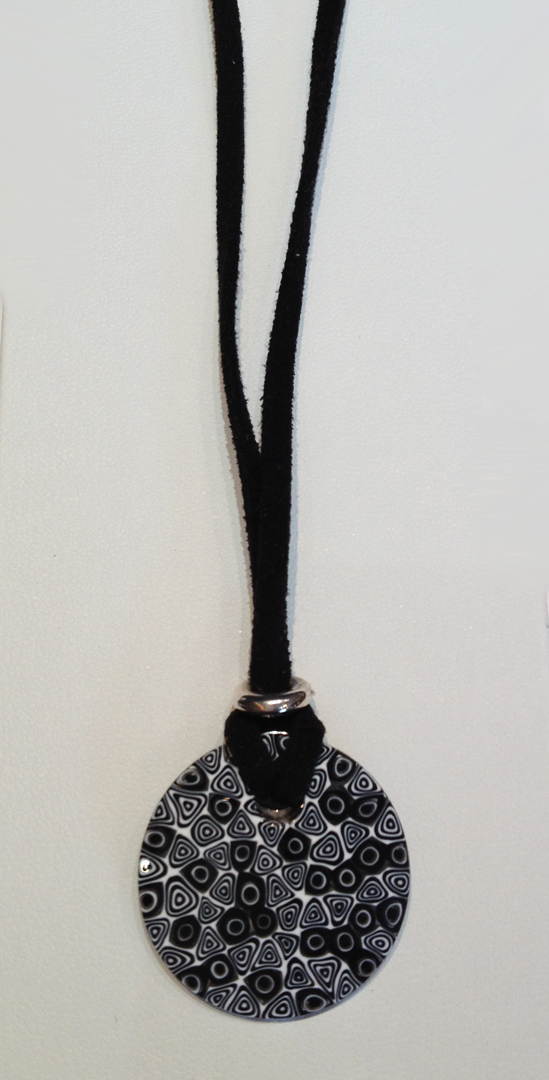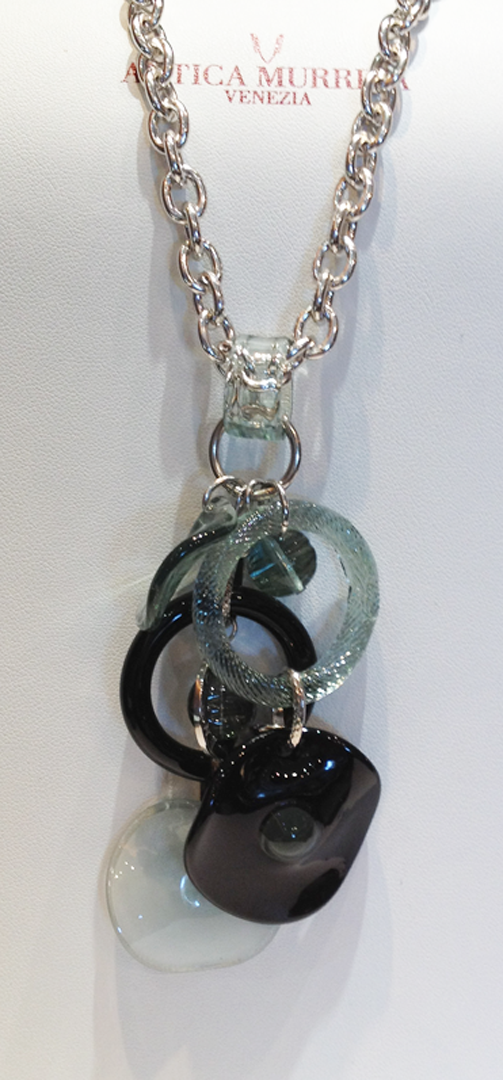 Murrano Milli Fiori Glass Pendant on Leather Cord Murano Glass Pendant of Multiple Glass Discs in Black, Clear and Green Glass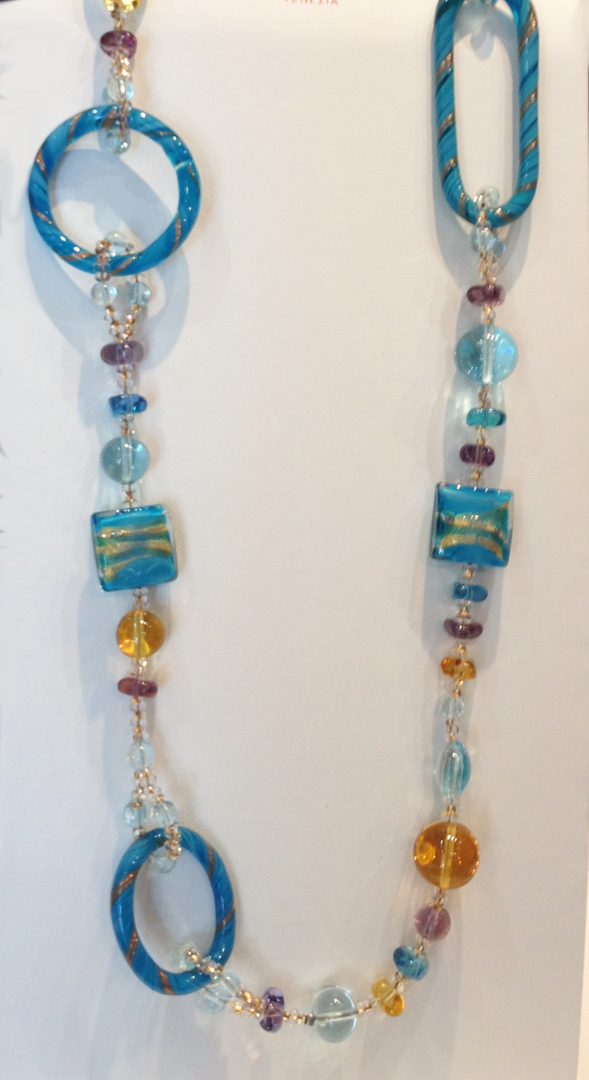 Murrano multi color glass links and beads on a 42" necklace, can be worn as a single strand or doubled.