Spring 2012 Fashion Forecast
Spring is upon us!
The colors of nature are providing the fashion world with inspiration of an earthy feel, supported with bold colors as well as pastels and romantic florals, all representative of this fabulous time of year. Spring runways are boasting an unlikely and unanticipated burst of rose gold. From chunky watches to thin and simple stackable rings, the return of rose gold is a refreshing alternative to yellow and white, albeit a fantastic accompaniment to this Spring's look. Not to mention it's a flattering shade for all complexions.
Additionally becoming ever-present are earthy-type pieces. These are not to be mistaken for the bohemian look, which has definitively been phased out. Pieces featuring raw, untreated crystals (think rose and smoky quartz, amethyst) as well as pieces featuring moonstone, amazonite and lapis are running rampant. These stones provide a vibrant splash of natural color, and typically a less expensive price point. Whether it's a string of beads or a singular bezeled pendant, both make a great accessory for a day at the beach, an afternoon sail or even casually paired with a simple tee and jeans.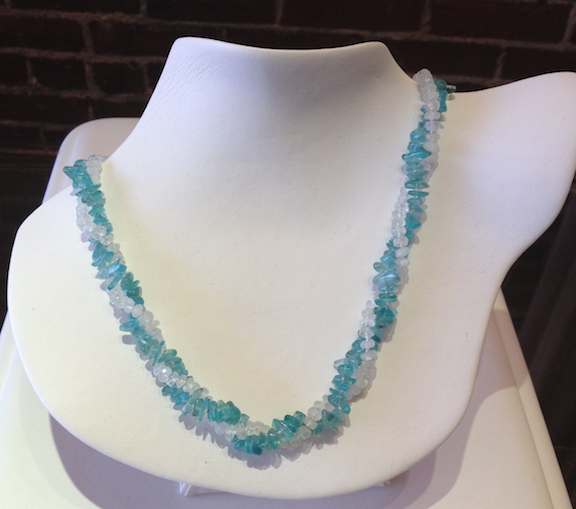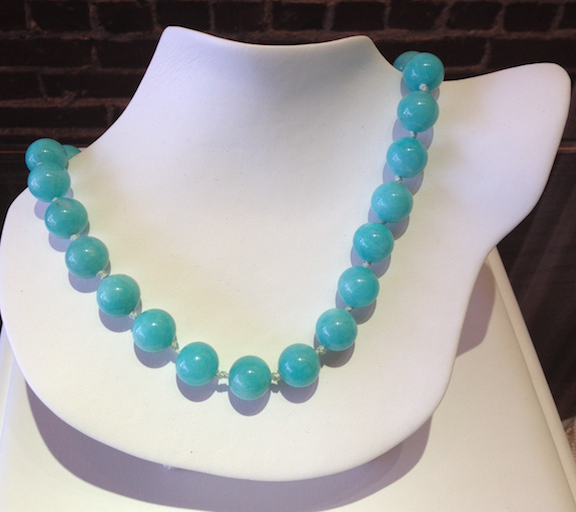 Bold colored bangles are being seen everywhere and are a fun and easy way to accompany any outfit, whether it be a formal affair or an everyday ensemble. I am thoroughly enjoying the looks of the moment, however I am already anticipating the looks of summer! Check out some of the looks Thomas Michaels Designers carries, and prepare for a fun and fashionable season!