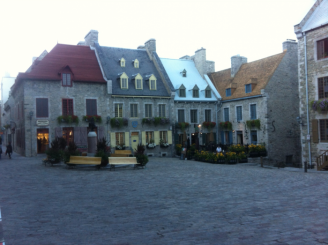 Thomas and I did a quick trip to Quebec City, about a 5 hour drive from Camden. We stayed in the old city, enjoying the architecture, food and shopping. It's a delight to walk around both day and night. We took a horse drawn carriage ride around the city the first day and got the lay of the land as well a bit of the history. Quebec City is located on a promontory on the Saint Lawrence River and the views are spectacular. If you have the time while visiting Maine, you should consider going to Quebec, it's like stepping into a European city. Bring some good walking shoes since there is a lot to see and walking is the best way around Old Quebec City.

Visit this site to explore shopping opportunities:

http://www.quebecregion.com/en/what-to-do/shopping/streets-districts
This store featured fashion designers from Quebec http://www.quartierpetitchamplain.com/en/atelier-la-pomme-en Here are a couple of the designers's I bought while in Quebec.
This site will have information on shopping and eating establishments in the Petite Champlain area of Old Quebec CIty http://www.quartierpetitchamplain.com/en
Great article on shopping areas of Old Quebec in and out of the old city. http://www.frommers.com/destinations/quebeccity/0142010031.html Pictured below is the oldest grocery store in Quebec on Rue St. Jean just out of the old gates. Also, you'll find a great eye glass store highlighing French eye wear designers.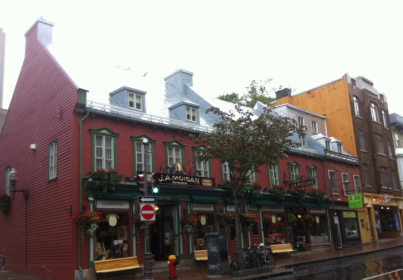 Many fine hotels in the Old City, of course the Chateau Frontenac http://www.fairmont.com/frontenac-quebec/ is a wonderful place to stay and also has a really cool bar that looks over of the boardwalk and the St. Lawrence River. We stayed at an inn, Le Port Royal, http://www.leportroyal.com/en/ that has the old walls of the building but renovated in the interior with quite nice rooms, close tho the Champlain Petite shopping district. Another place we have stayed http://www.manoir-victoria.com/index.php/en/eng-hotel-manoir-victoria/everything-with-1-click. There are also many bed and breakfasts to stay as well. http://www.bedandbreakfast.com/quebec-city-quebec.html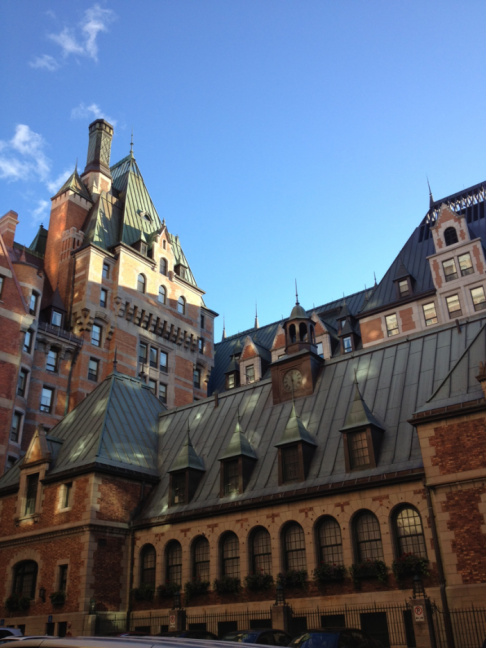 Chateau Frontenac

A great side trip is a visit to the Montmorency Falls, just a short 10 mile trip out of the city, has a wonderful restaurant for lunch. http://www.quebecregion.com/en/tourist-sites/parc-de-la-chute-montmorency
A very fun and romantic get away!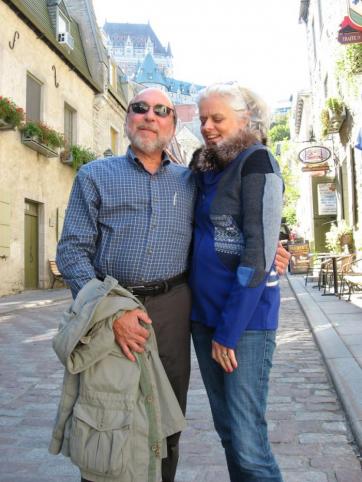 Having fun in Quebec City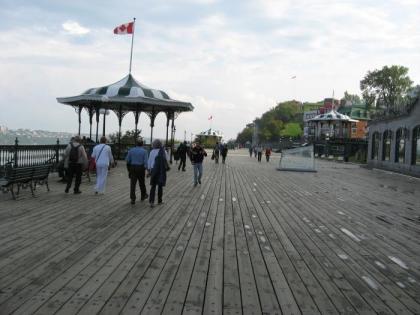 Boardwalk in Old Quebec City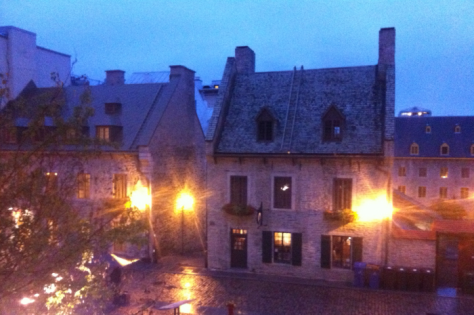 Town at Dusk.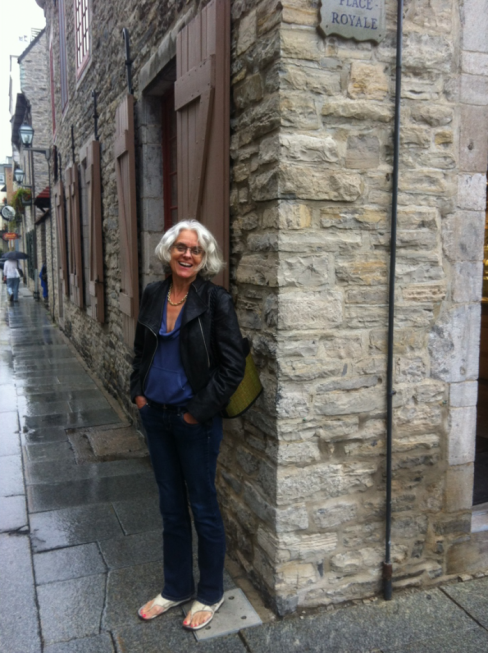 On the Street.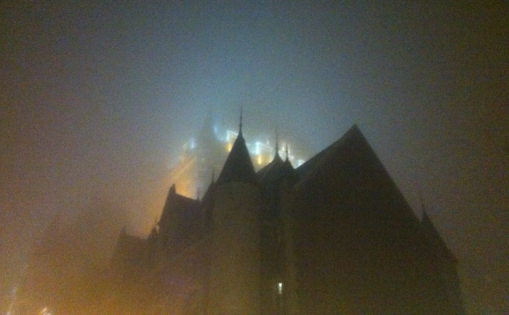 Night Fog.