A little more on our trip to Quebec City. The old city is known for its food. Every place we ate was wonderful. Meals were lucious and not rushed. A delightful way to spend some time with friends. We did make sure we had three meals a day so we did justice to sampling what Quebec City has to offer.

We had beakfast each morning and dinner one night at the Le Cochon Dinque, it is in the Petite Champlain district. Dinner was very fine with walleye fish, seafood plate and pork chops were all sampled. Each morning we had breakfast with a cup of coffee, crepes with fresh local berries or smoked salmon served many different ways. The crepes are pictured below. http://www.cochondingue.com/en/home.html

We had a lovely dinner at Le Lapin Saute where we all tried different rabbit dishes. This is located in the Petite Champlain shopping district. A small and cozy dining experience. http://www.lapinsaute.com/english/home/
The Aux Anciens Canadiens serves traditional Quebec fare with many dishes highlighting wild meats. http://www.auxancienscanadiens.qc.ca/en/index.htm

We were able to find a dining establishment that featured aged beef and we had a delightful dinner there including a molten chocolate cake dessert. http://www.feusacre.com/en/index.shtml

At the Hotel Ste Anne we enjoyed some wonderful lunches at the sidewalk cafe. http://www.hotelste-anne.com/en/restaurant-in-old-quebec-city-le-grill/ see photo of the Duck Confit salad.
Just outside the gate of Old Quebec City on Rue St. Louis , are many fine dining options, just walk along the street and pick one and I am sure you will have a wonderful lunch or dinner.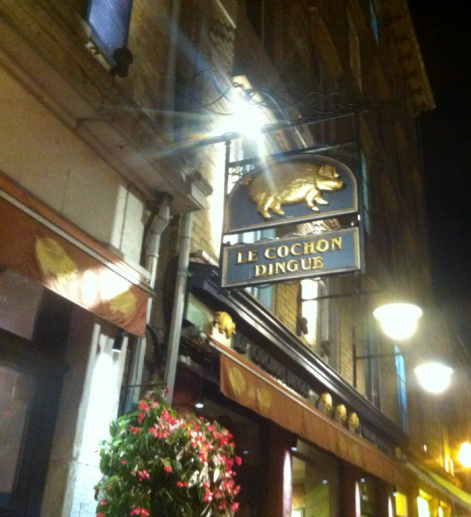 Le Cochon Dingue ( The Deranged Pig)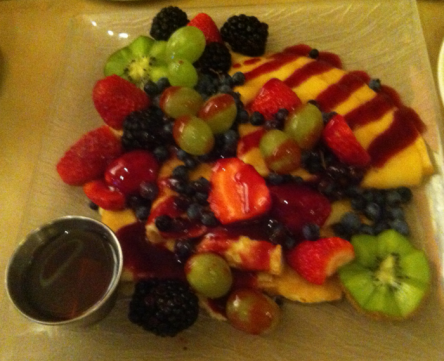 Breakfast Crepes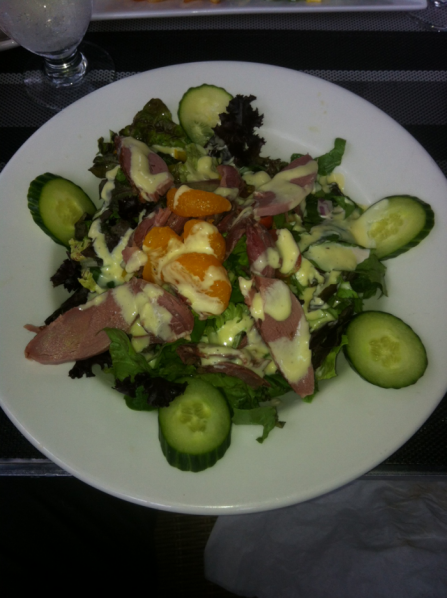 Duck Confit Salad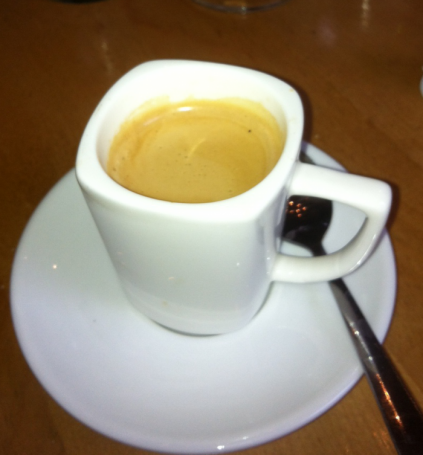 Espresso, does give you the energy to walk around just a little more.