Much of the work that we do consists of restyling existing pieces of jewelry. An eternity ring came in and the owners' complaint was that the ring was too big, with round brilliant diamonds all the way around. It was uncomfortable to wear. So Thomas suggested dismantling the eternity band and creating two rings with the diamonds and alternating with baguette shape diamonds.
Here are some photos of the end result.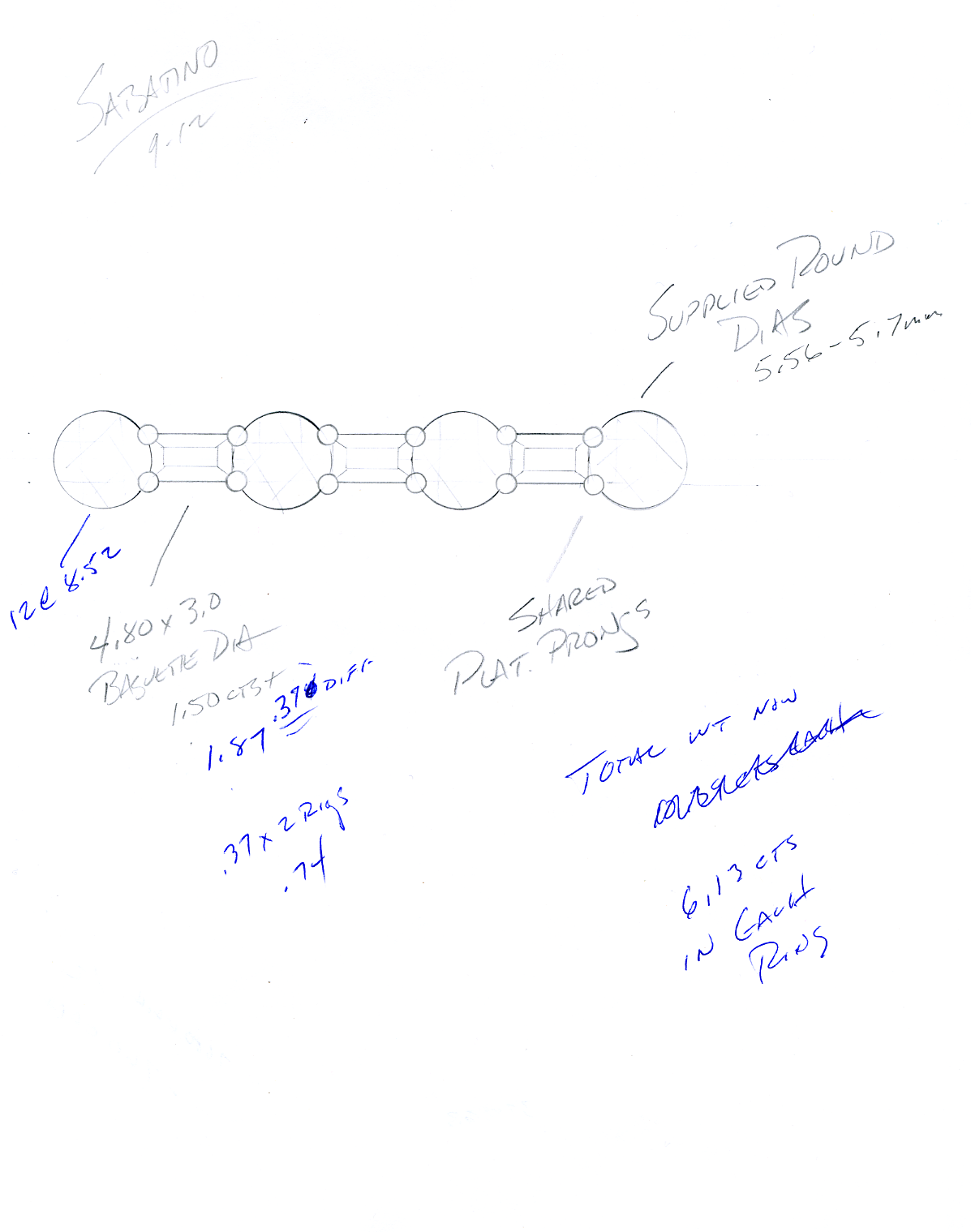 initial layout sketch.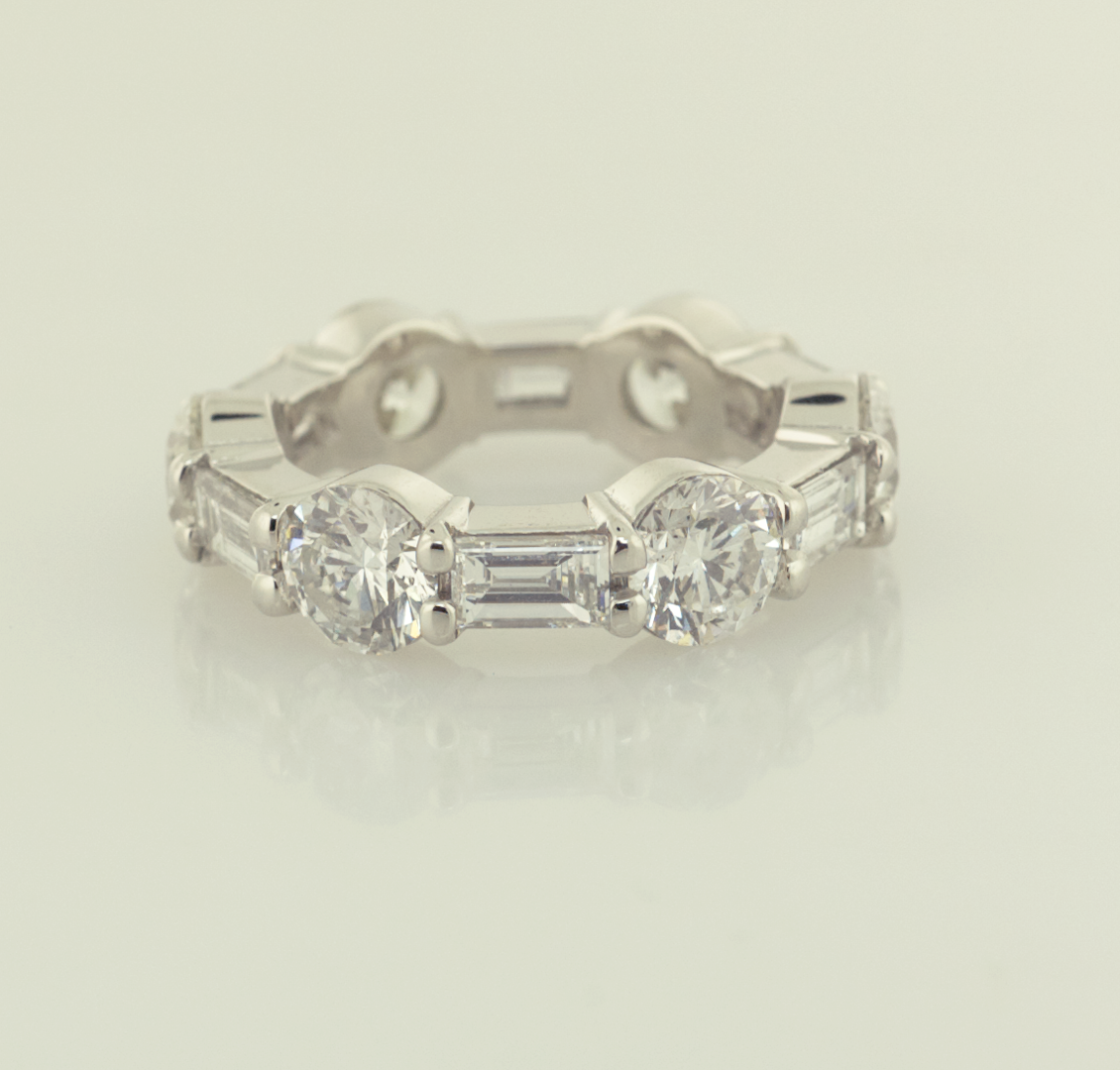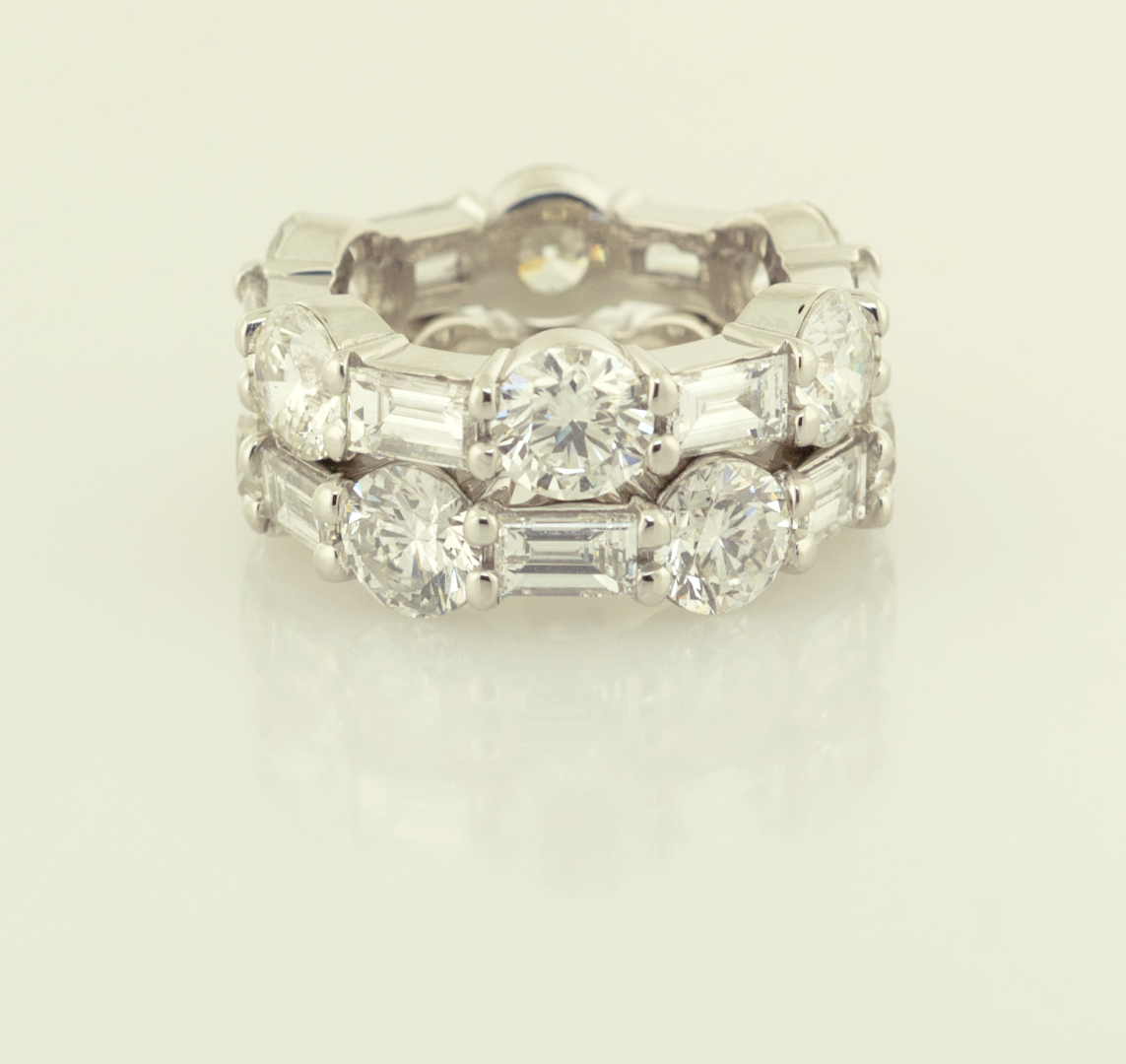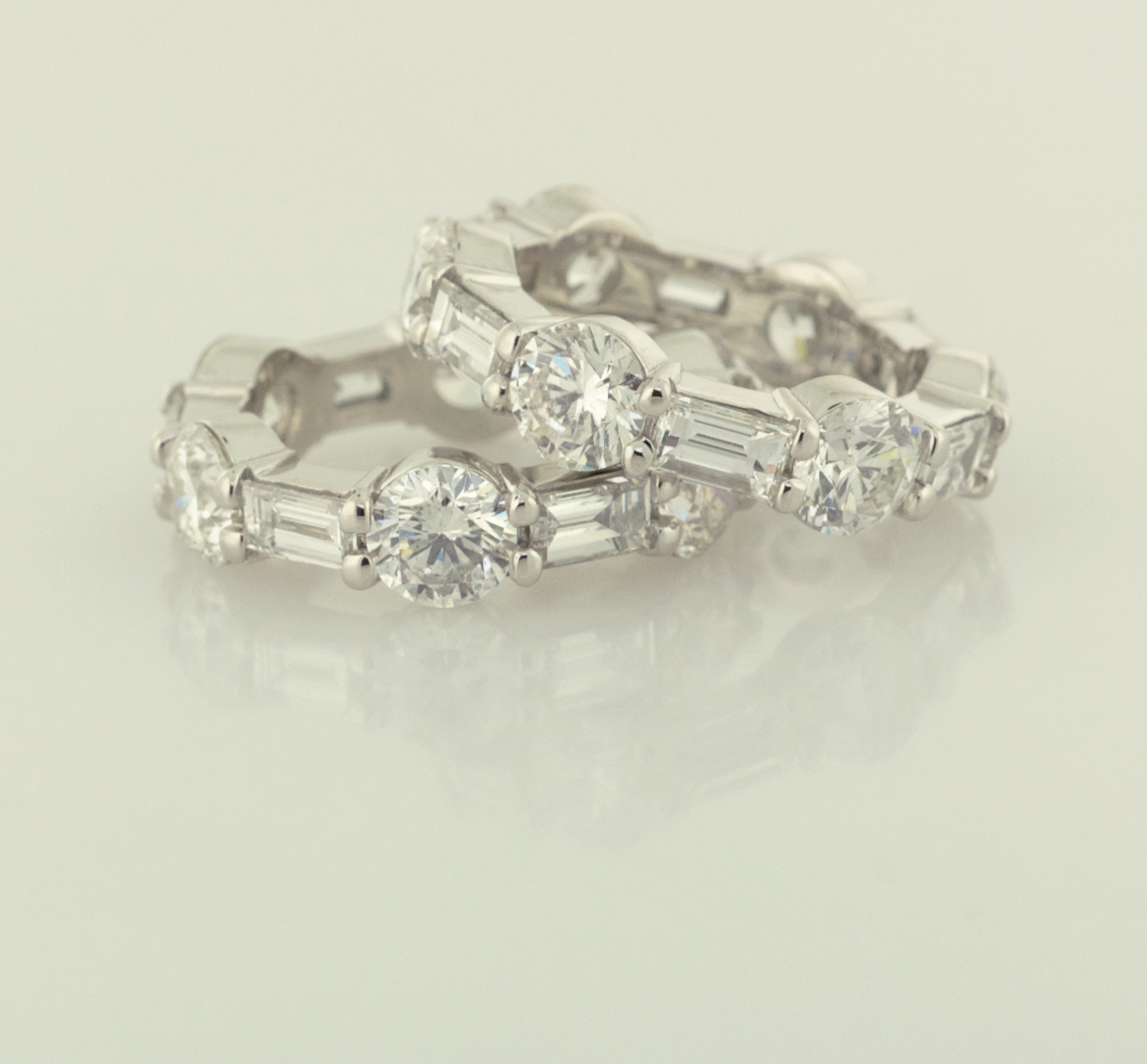 Finished eternity bands. Platinum ring each set with 3.60cts. round brilliant shaped diamonds and 1.87ct. in diamond baguettes.