Check out the most recent of Nora's versatile design conceptions!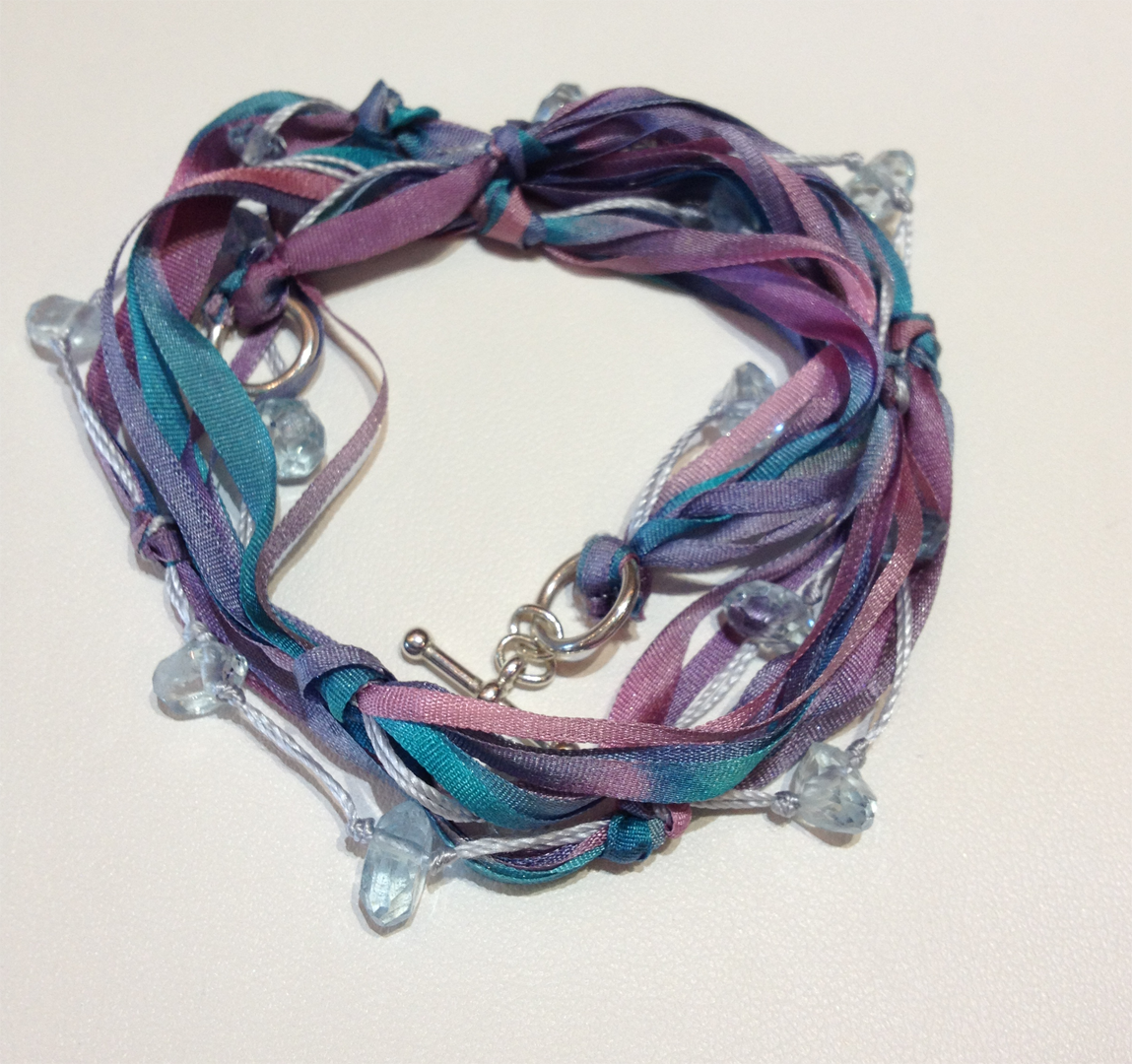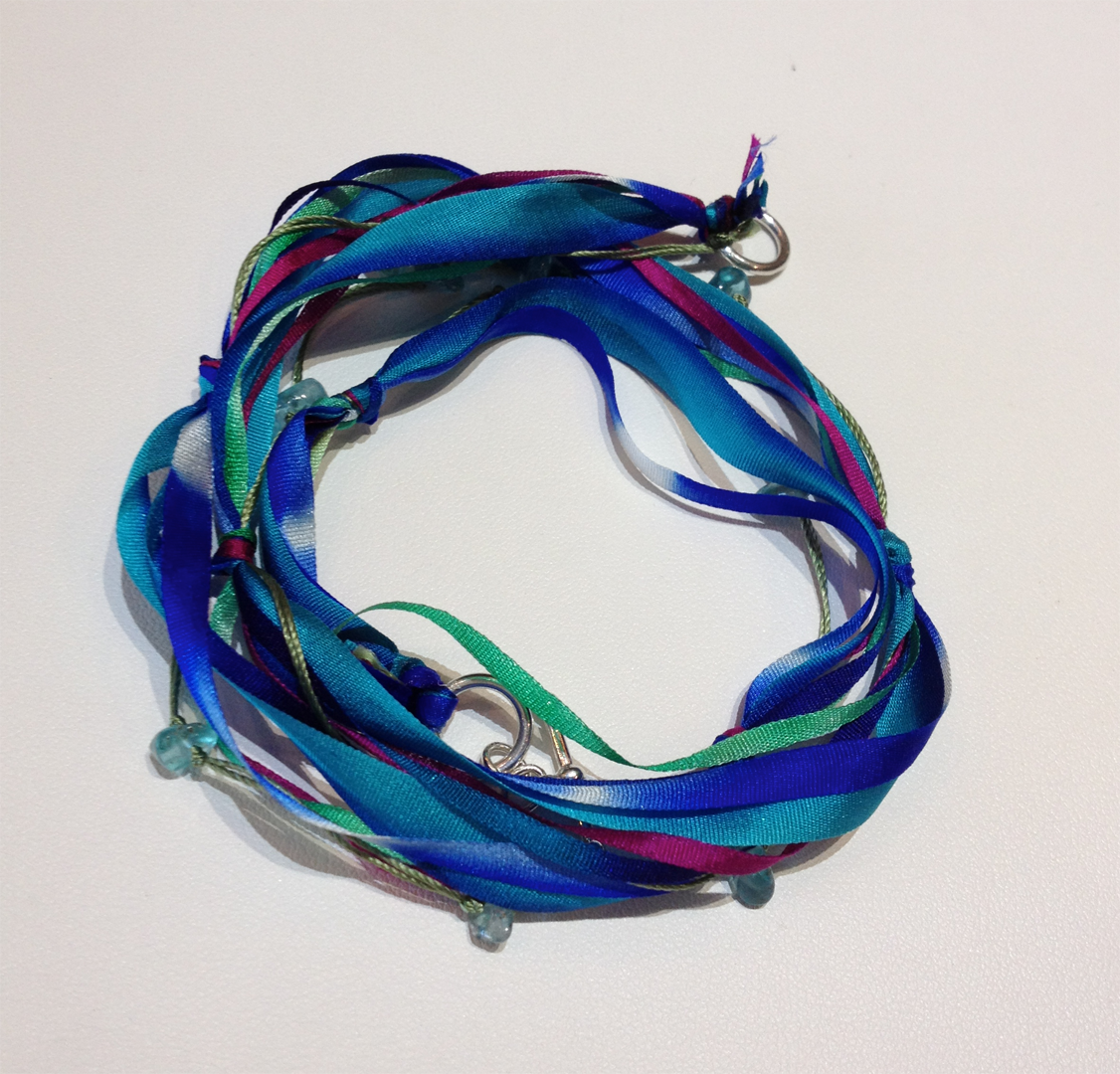 Made with an amalgamation of hand-dyed silk ribbons in an array of colors, apaitite beads, South Sea pearls and an Argentum sterling toggle clasp, these adorable bracelets make for a fun and colorful accessory. These bracelets would also be a cool gift for a girl of any age.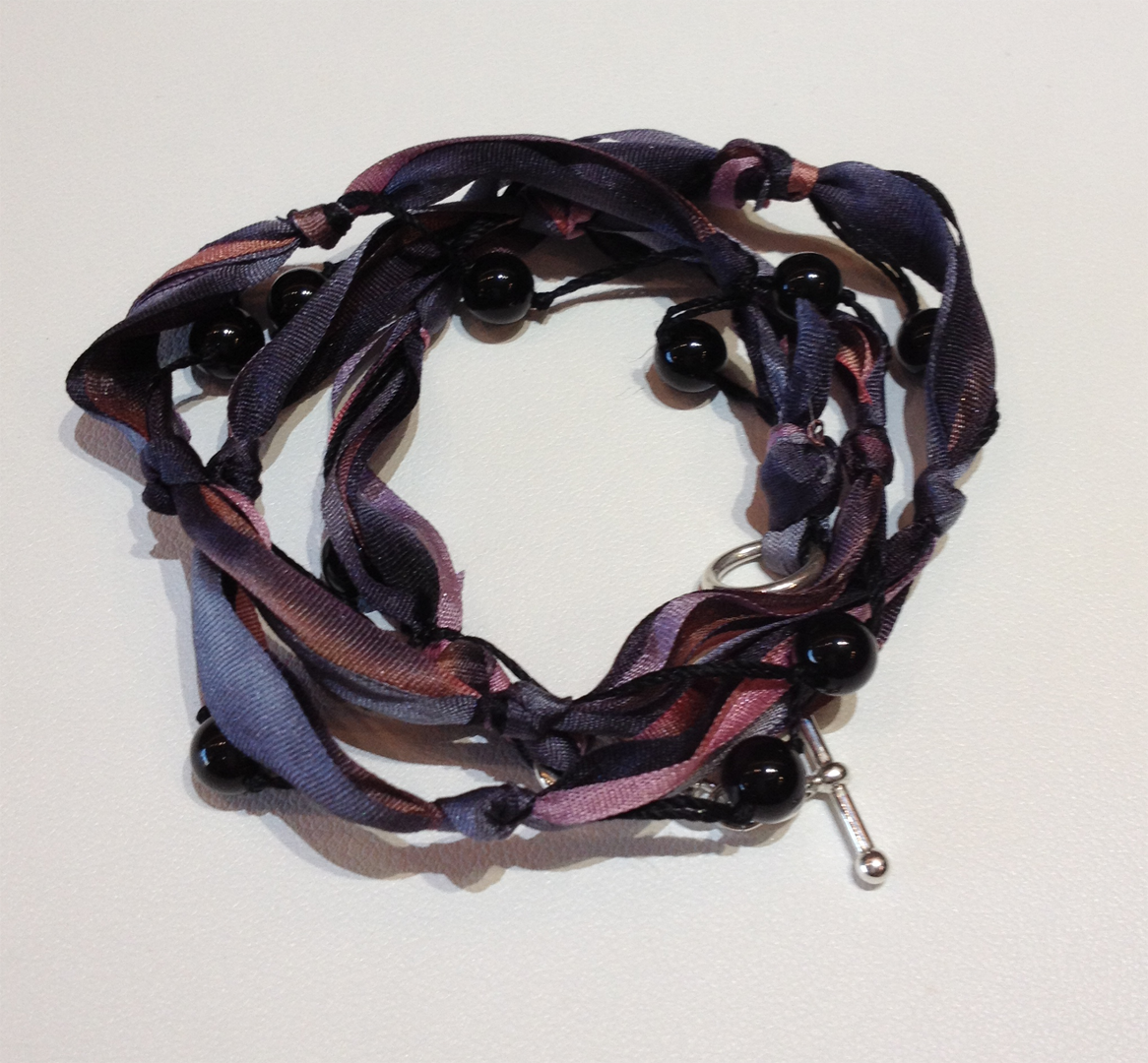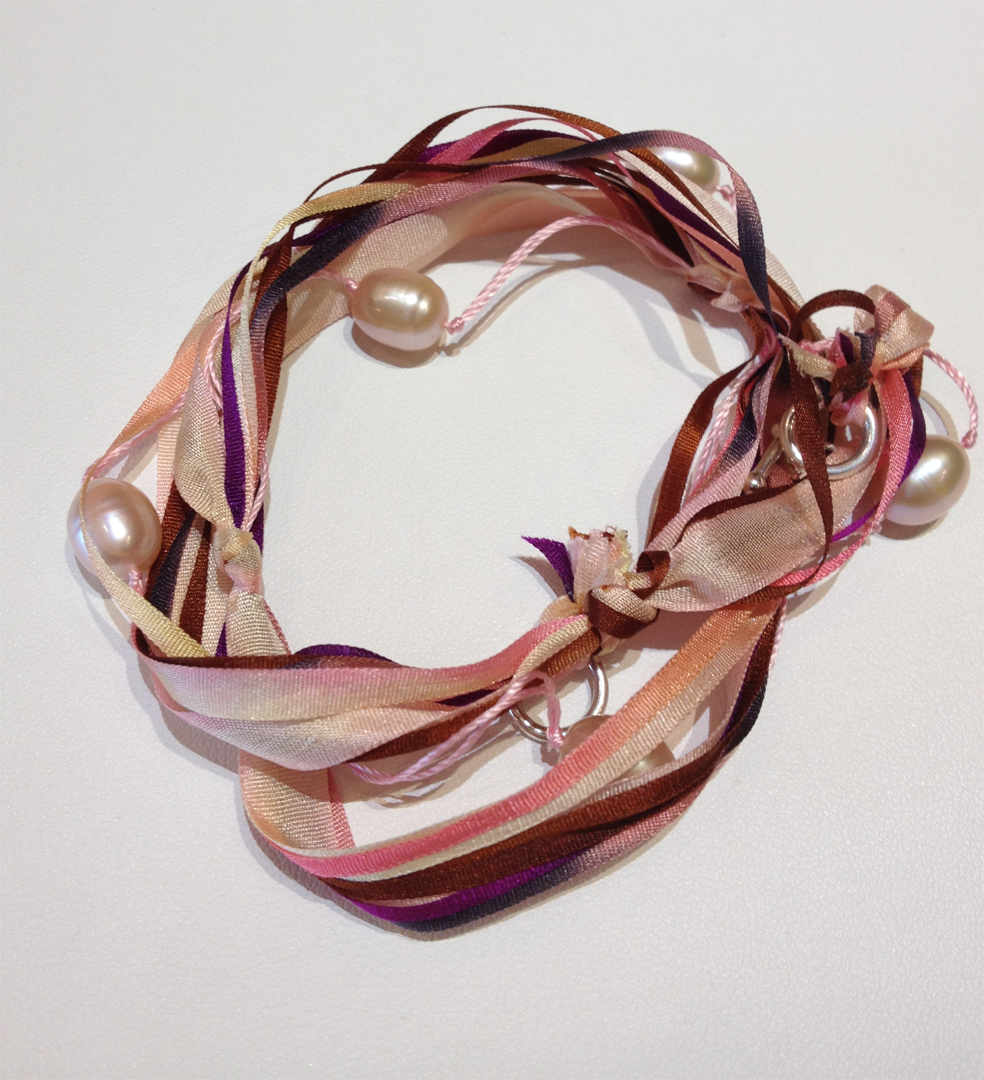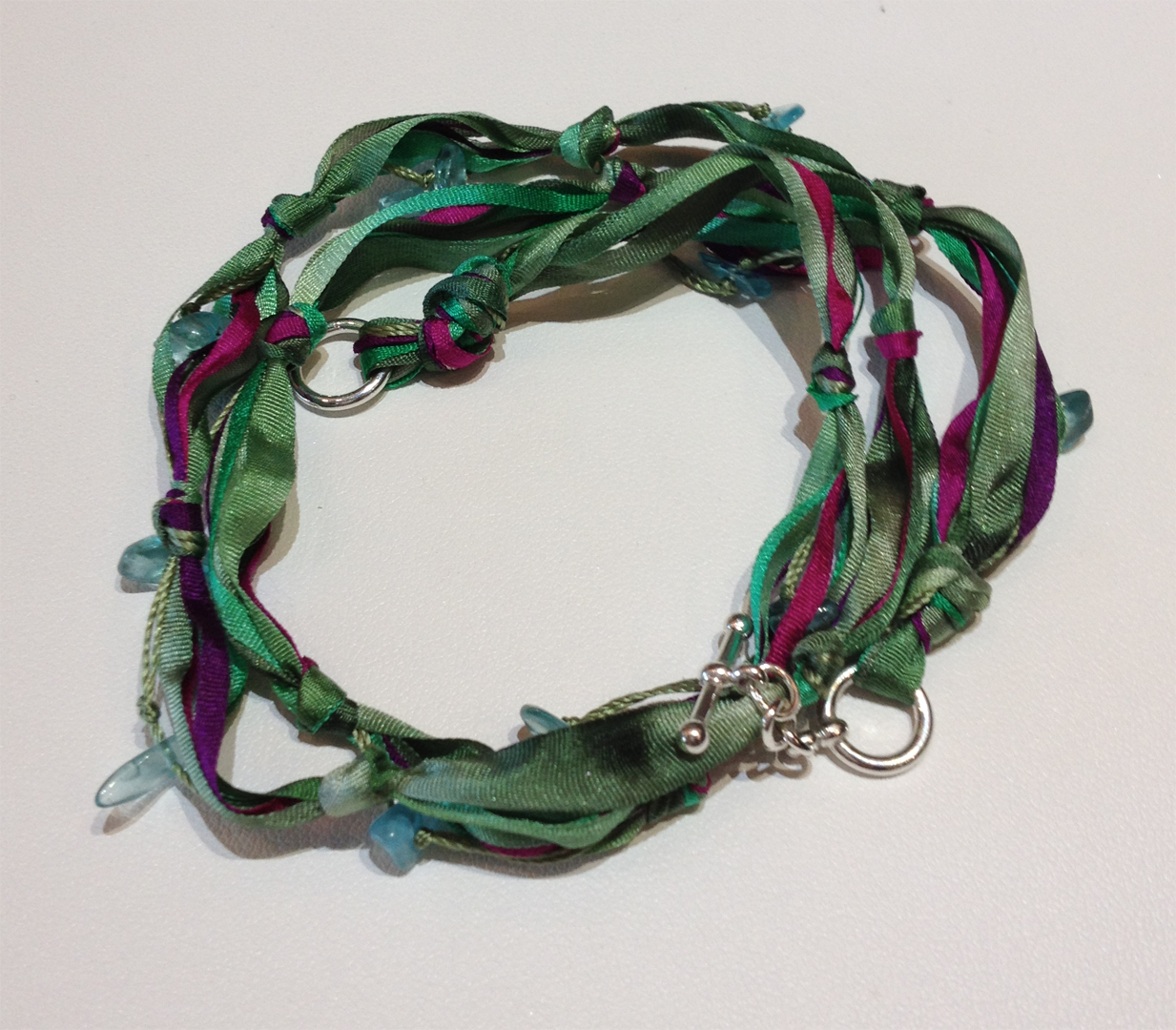 These also can be worn as necklaces.