Happy Mardi Gras! Try Nora's Gumbo recipe. Sorry no Okra I can't seem to find it in Maine.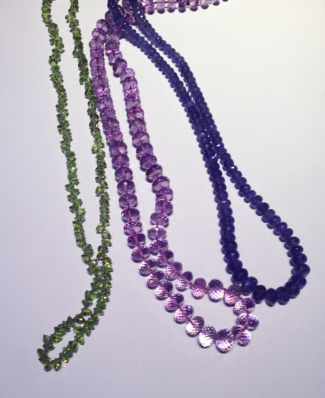 Chicken, Sausage and Shrimp Gumbo
4 servings
1 lb boneless, skinless chicken thighs cubed
1 lb andouille sausage sliced in ½ inch rounds
1lb. shrimp
½ cup olive oil
½ cup flour
1 red pepper chopped
1 onion chopped
4 celery stalks chopped
3 garlic gloves minced
2 scallions thinly sliced
4 cups chicken broth
1 tsp paprika
½ tsp cayenne pepper
1 bay leaf
1 tsp fresh thyme
1 ½ tsp Worcester sauce
1 tsp hot sauce
Steamed rice
Heat 3 TBLS. olive oil in a large pot, sear chicken thighs until golden brown. Transfer to a plate. Sear sausage until brown. Transfer to plate with chicken.
Saute onions, red pepper, celery and garlic until soft. Transfer to plate.
To make roux. Add 3TBLS olive oil to pot. Heat on medium heat. Add ½ cup flour whisk until light brown color about 10 minutes. Stir in scallions., sauté until soft. Add paprika, cayenne pepper.
Whisk chicken broth, add bay leaf, thyme chicken and sausage, Worcester sauce and hot sauce. Bring to boil and simmer for 40 minutes.
5 minutes before serving add shrimp. Serve over rice.
Add more hot sauce to taste.