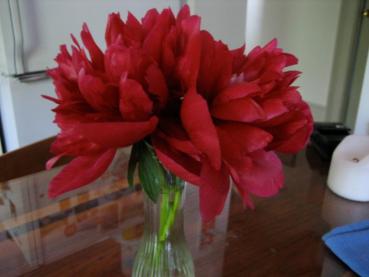 It is late spring and some interesting area happenings the last week of May.
Business Lunch Series: Intellectual Property in the 21st Century
Wednesday, May 28, 2014 - 12:00pm - 1:00pm
At the Cellar Door Winery in Lincolnville
What is the difference between a patent and trademark?
What steps do you have to take to secure a copyright to your original work?

What should you do when you discover that someone is infringing on your IP rights?

How can you protect your confidential business information using the law of trade secrets?
Thursday May 29, 2014, 6:00 PM Rockland Public Library
With the Midcoast Maine Mushroom Man, Greg Marley
Medicine Plants & The Healing Process
Friday, May 30, 2014 - 2:00pm - Sunday, June 1, 2014 - 2:00pm
With Avena Botanicals Deb Soule and Jillian Kelsey-Rose
This three-weekend class for women with a basic understanding of medicinal herbs aims to expand and ground your knowledge and confidence in working with them.
Saturday, May 31, 2014 - 9:00am - Sunday, June 1, 2014 - 3:00pm
at the Owls Head Transportation Museum