Camden Hills State park is a treasure in our backyard. Many are familar with the view from the top of Mt. Battie. The park also offers miles and miles of beautiful hiking trails that are wonderful in spring, summer, fall and winter. We all try to utilize the trails in the park.
Lady's Slippers in June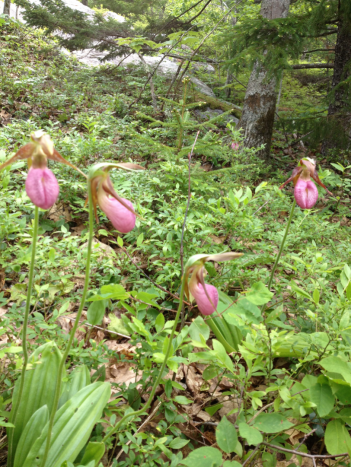 The Trail, perfect for a dog walk.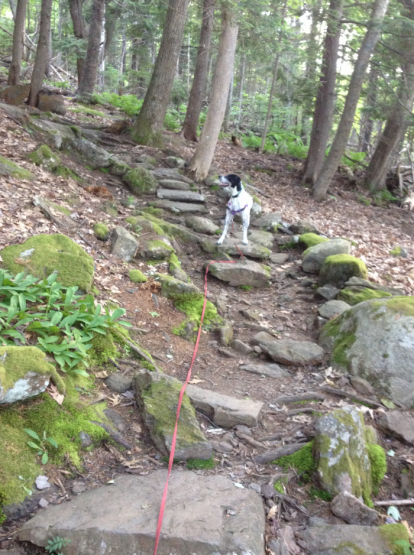 Peaceful Woods