Gifting Ideas Aside from creating custom pieces of jewelry, we carry several lines of inexpensive yet elegant fashion jewelry.
Pictured are 14KT rose gold plated bracelets by Edna Haak. These are easily stacked with any bracelet.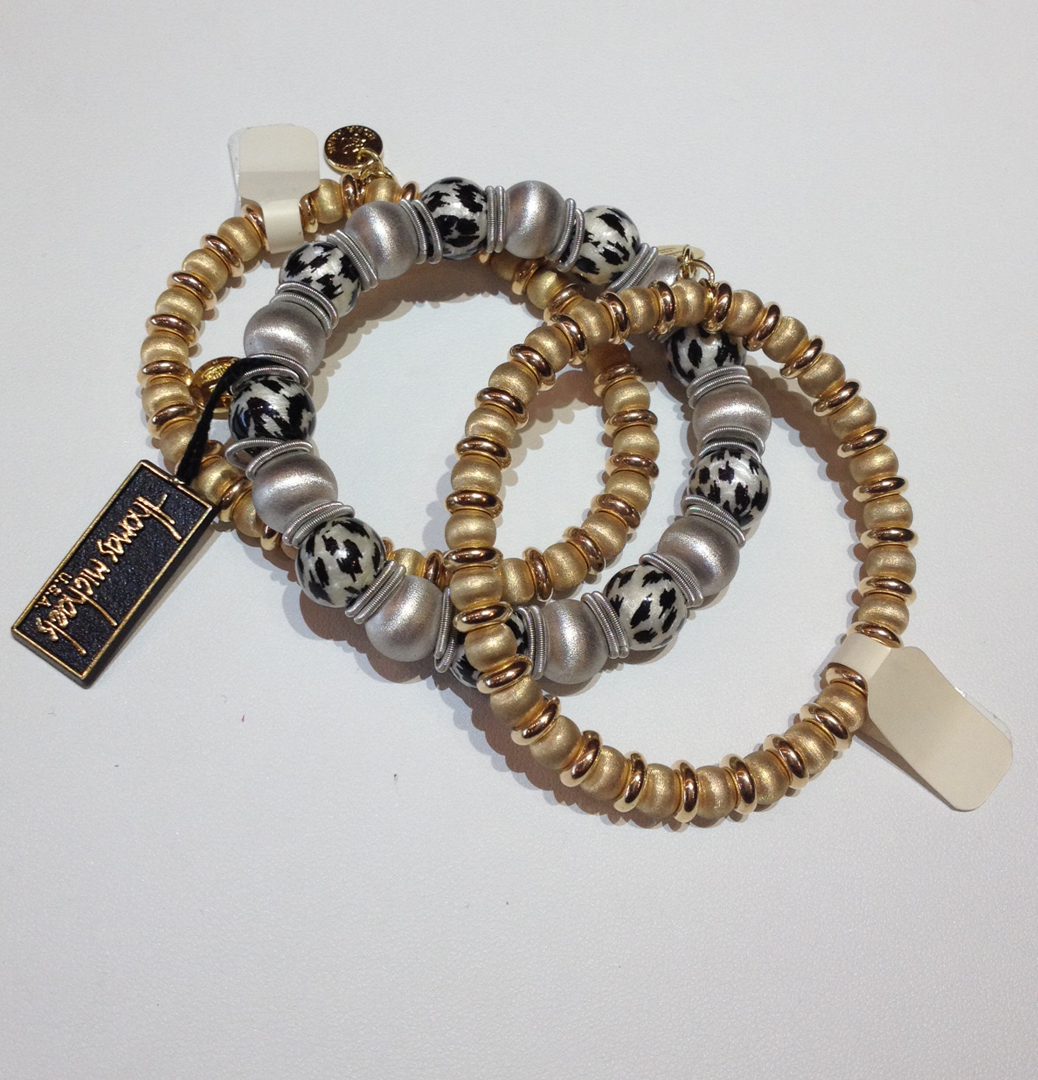 Along with the silk and precious gemstone bracelets and the glass beaded bracelets, Nora has created a line of glass bead necklaces using non-tarnish silver chain.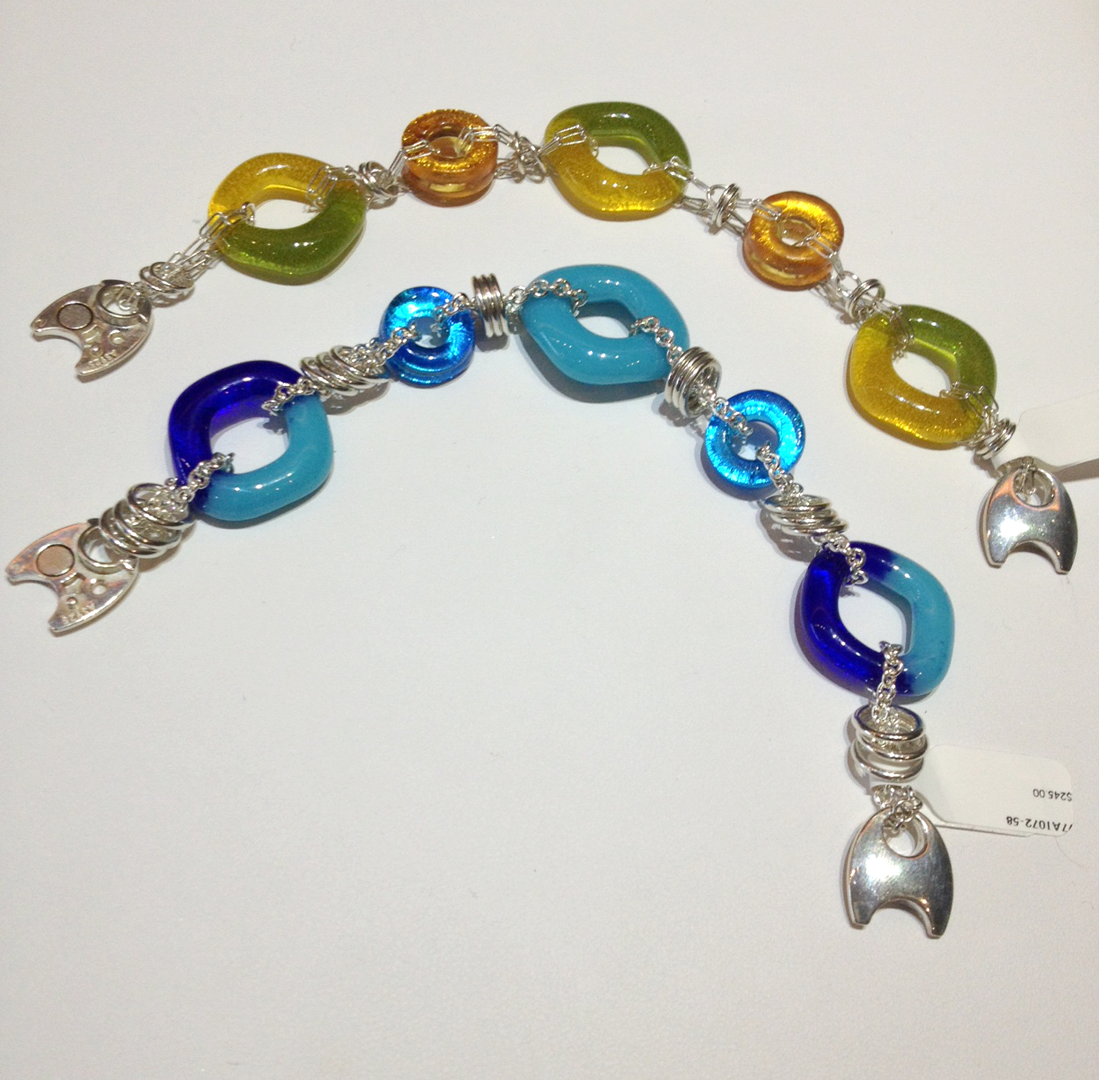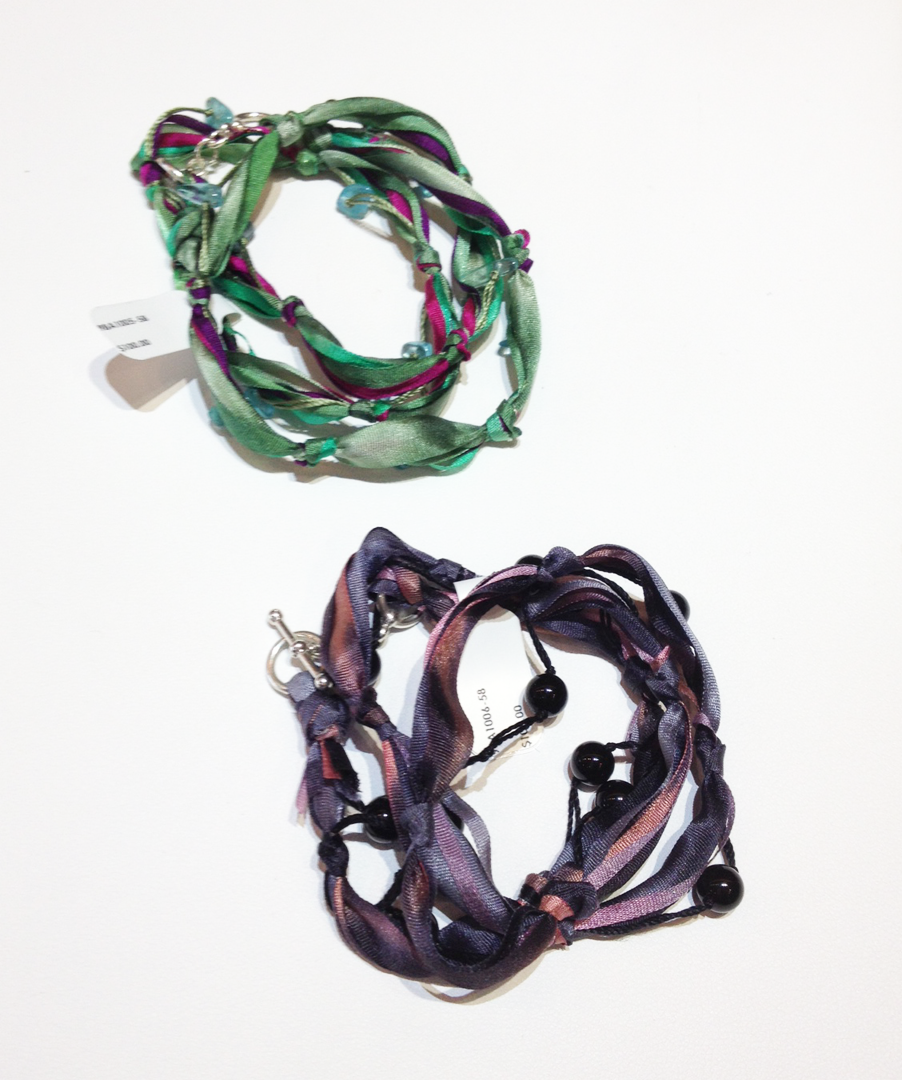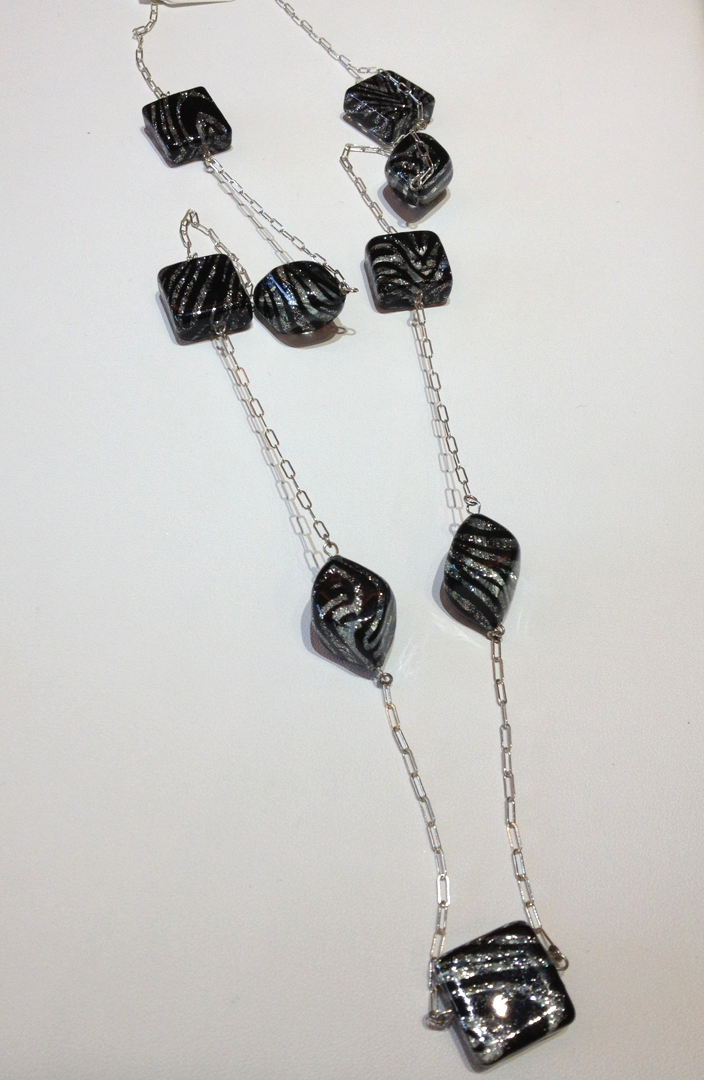 Argento Vivo, a house that well represents European fashion in their pieces, created this exquisite yet simple 14KT gold plated line of earrings and necklaces. These pieces look great together but can also stand alone.
In addition to jewelry, we also carry an array of gift ware. Nora's icicle-inspired hand made glass bowls are an illustrious home accent. We currently have them in several sizes and they can be made to order.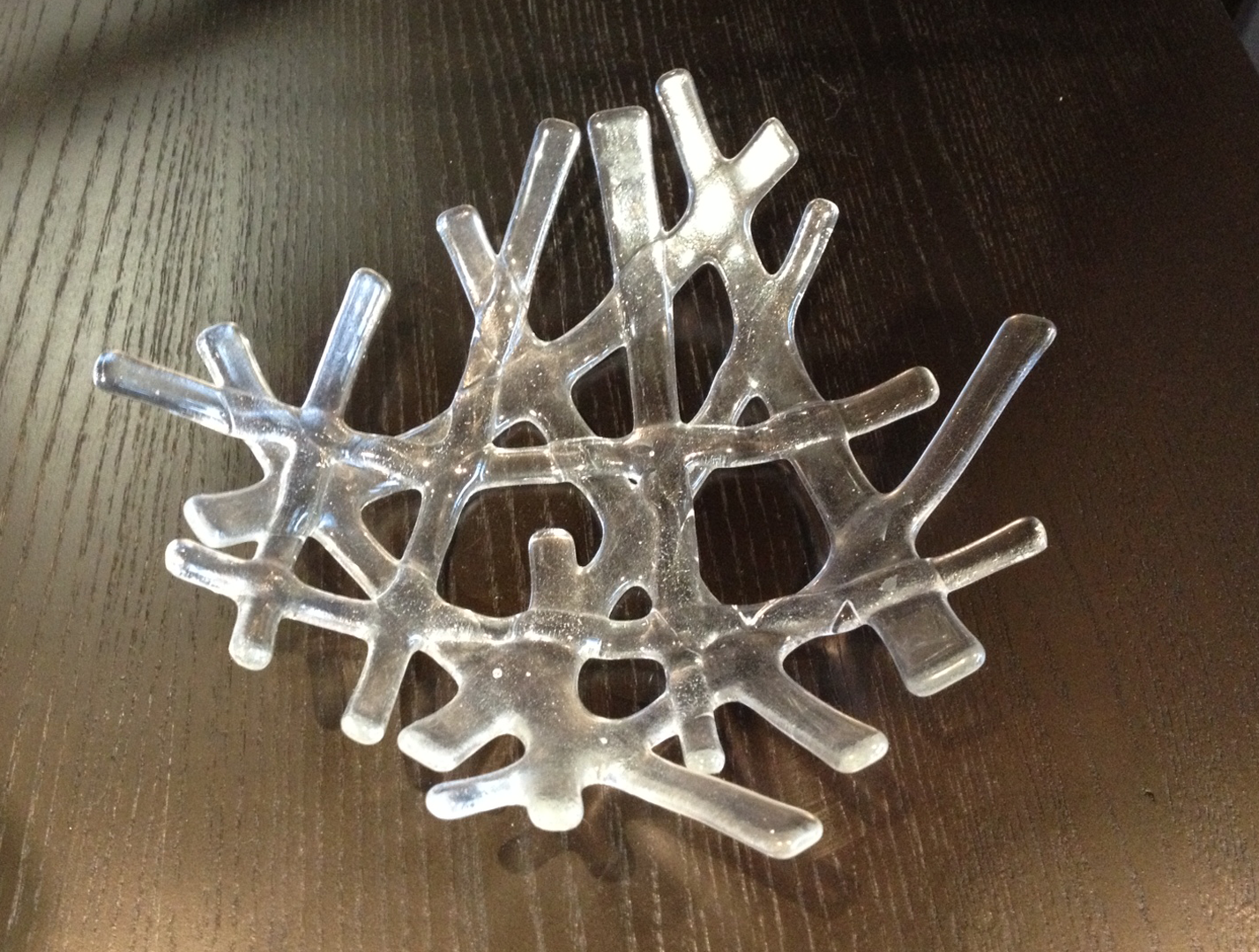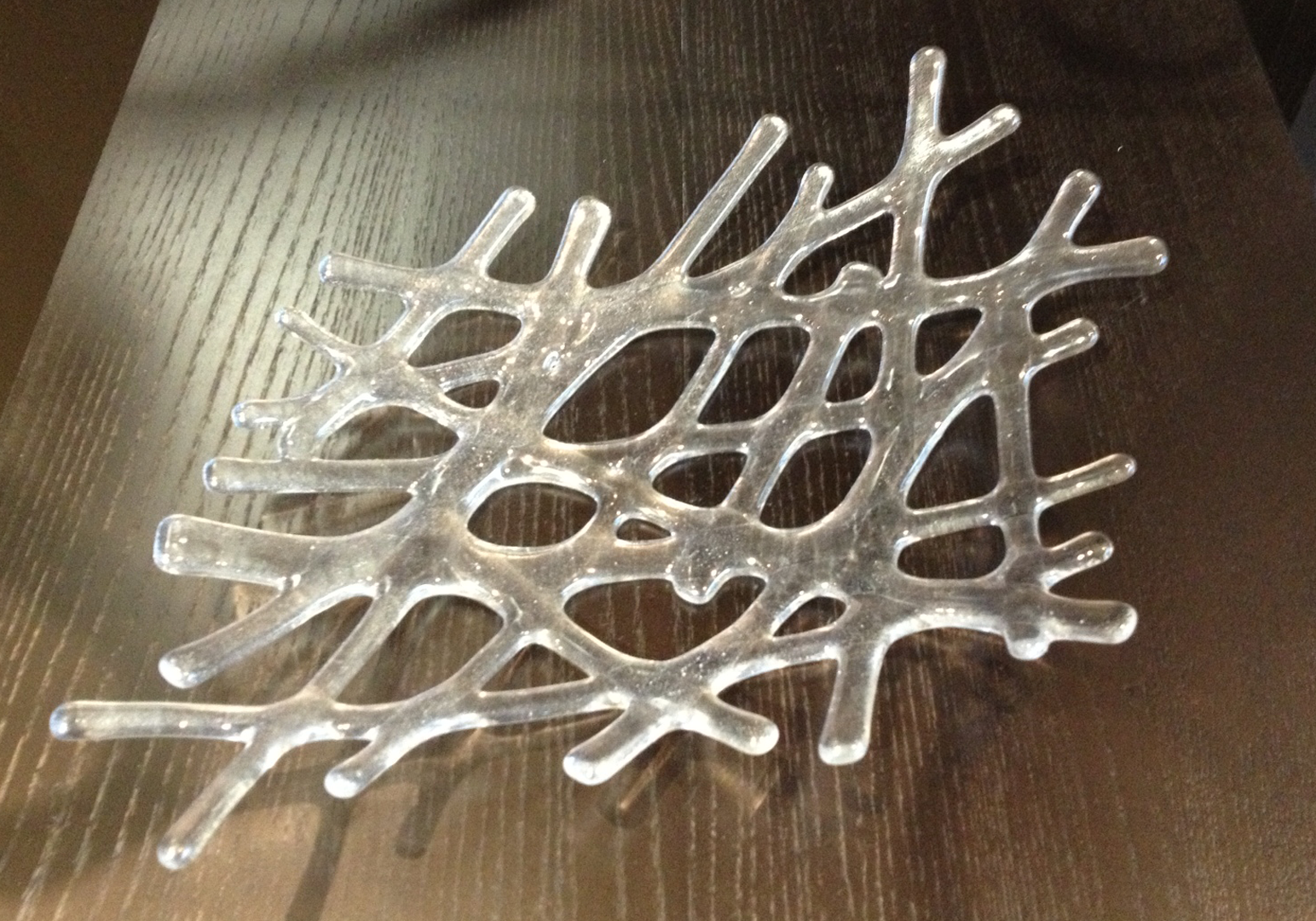 For the man in your life, we carry William Henry Knives. A line of knives, money clips and golf tools that are fully functional and feature a variety of natural materials and patterned Damascus steel blades.
We also offer a fine selection of Abel Reels, America 's finest manufacturer of fly fishing reels and pliers. All boast hand painted fish skin patterns.