As much as I love summer, I'm never sad to see it go. Fall is the most beautiful time in Maine (we think so, any way). Before it gets too cold and black becomes our go-to, everyday uniform, this short time of inconsistent warm/cool weather is made for brown. To ease out of summer brights, cream, deep red, and orange make the most sense. I'm a fan of brown boots, both knee-high and the ones that hit mid-calf. Super cute with tall socks with a punch of color that peek out of the top. Boyfriend jean shorts are still more than acceptable when paired with such. And, it's sweater weather! Before all of your pea coats and parkas make an appearance, stepping out in sweaters with layers is a splendid feeling. And, flannel is no longer only cool on my Dad. Don't be afraid to sport some, or anything plaid, it has somehow made a polished return from the grunge era. Black is a cold weather staple for both Nora and I, but until the first snow falls, we'll be sporting this in-between seasons look.
We picked out some pieces from the gallery we felt applicable, let us know what your favorite fall fashions are!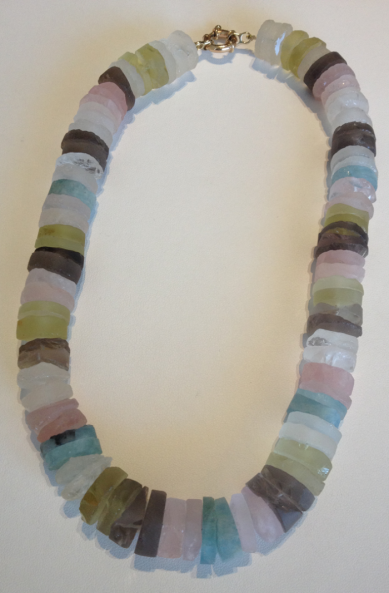 Quartz and Peridot and Aquamarine necklace frosted rondell cut beads.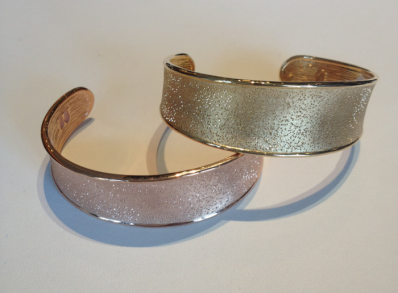 18KT yellow and rose gold vermeil over sterling silver bracelets.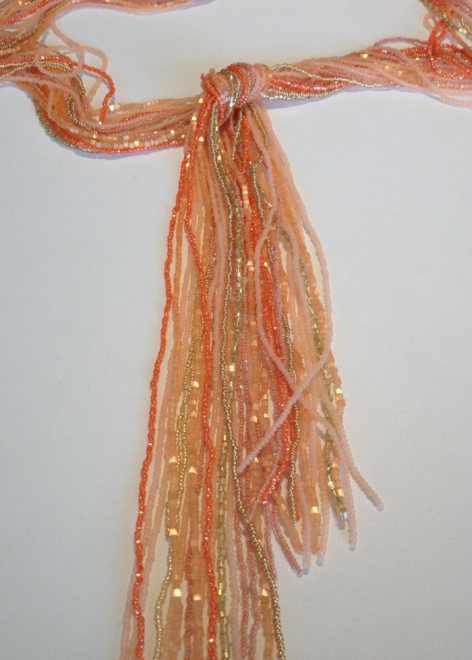 Italian glass bead scarf you can tie like a scarf.
Italian glass bead neclace 24" length.