Early June in Midcoast Maine, there are many interesting activities, something of interest to everyone.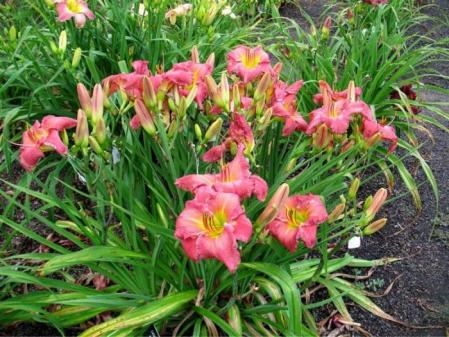 June 3 7PM Camden Public Library
Photographer Joe Devenney and writer Ken Textor. present their newly published book, The Hidden Coast of Maine. Devenney has been photographing the coast for the past 37 years.
June 5 2:30-3:30PM
If you love day lilies, Susan Shaw's gardens are not to miss. She will have an open garden tour on June 5.
June 7 & 8
Chef Michael of our famous Harstone Inn has brought a little bit of Tuscany to Camden. Michael does a tour each year in Tuscany and if you missed that this past winter, you can still get a taste of it this Saturday at 1pm and on Sunday at 3PM.
June 11
For those of you that have an interest in herbs and botanicals for health there is a open garden tour (3:30-4:30) at Deb Soule, owner and operator of Avena Botanicals.
June 12
Grand Opening of the new Book Arts & Alternative Process Photography Studio

 Maine Media Workshops + College
3-5PM Open Studio with demonstrations
7-8:30PM Dedication and Key Note Speaker, Mark Dimunation, 

Chief of the Rare Book and Special Collections Division, Library of Congress
The new studio will be home to Maine Media Workshops ' expanded book arts and alternative process programs, which specialize in the honoring of historic craft melded with the newest visual technology.
Area Activities to Celebrate Father's Day
Owls Head Transportation Museum
Hot Rods, Customs, Muscle Cars & Antique Aeroplanes
This popular show is a great Father's Day outing. View hundreds of spectacular customs, hot rods, and muscle cars as well as vehicles from one of history's most popular eras. There will be many vehicle and aircraft demonstrations and family activities
Three Different Sailing Cruises on Father's Day