This piece is a recent adaptation of one of our hallmarked original innovations.
The tourmaline set in this ring is a rare bi-color chrome tourmaline that shows two distinct colors. The rarity is due to how the color gradates and shifts in the gem.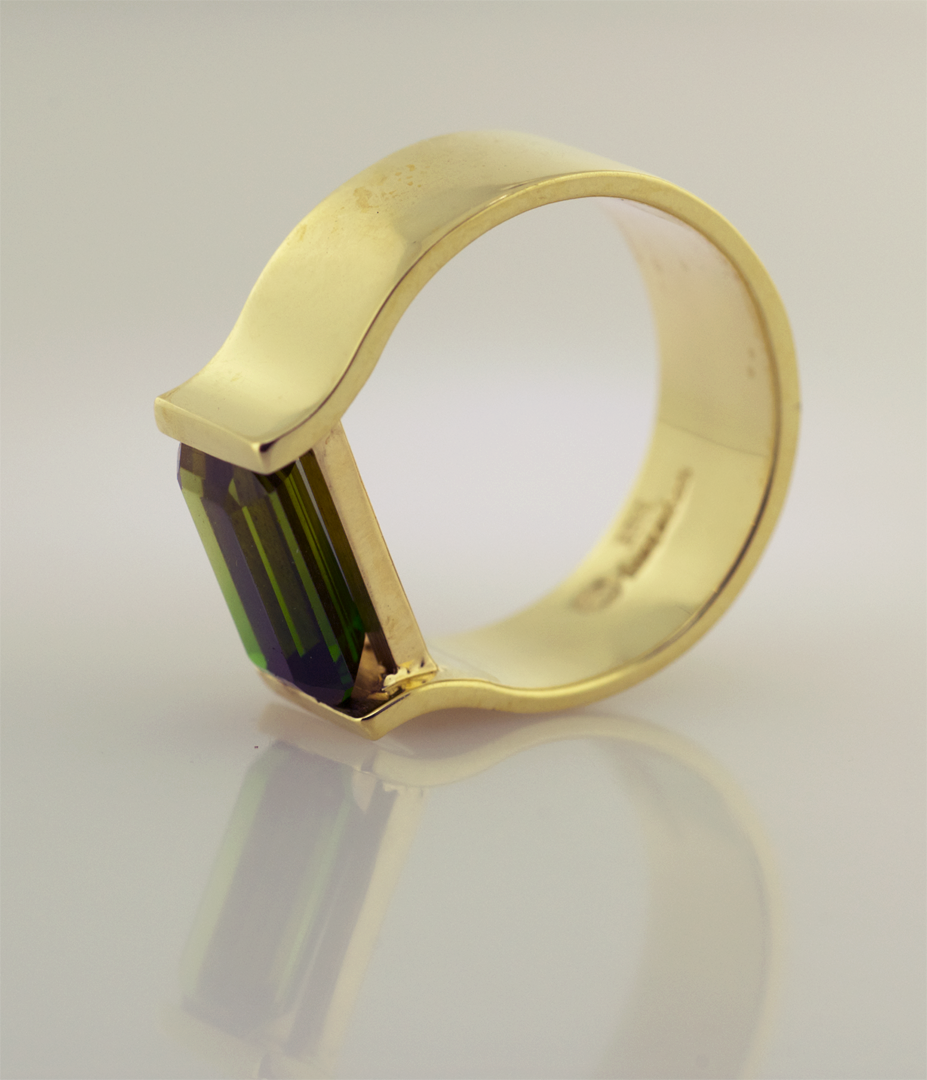 18KT Yellow Gold Ring set with One 2.33ct. Bi-Color Green Tourmaline.