A much loved recipe made from all Maine berries. A delightful departure from the traditional cranberry sauce.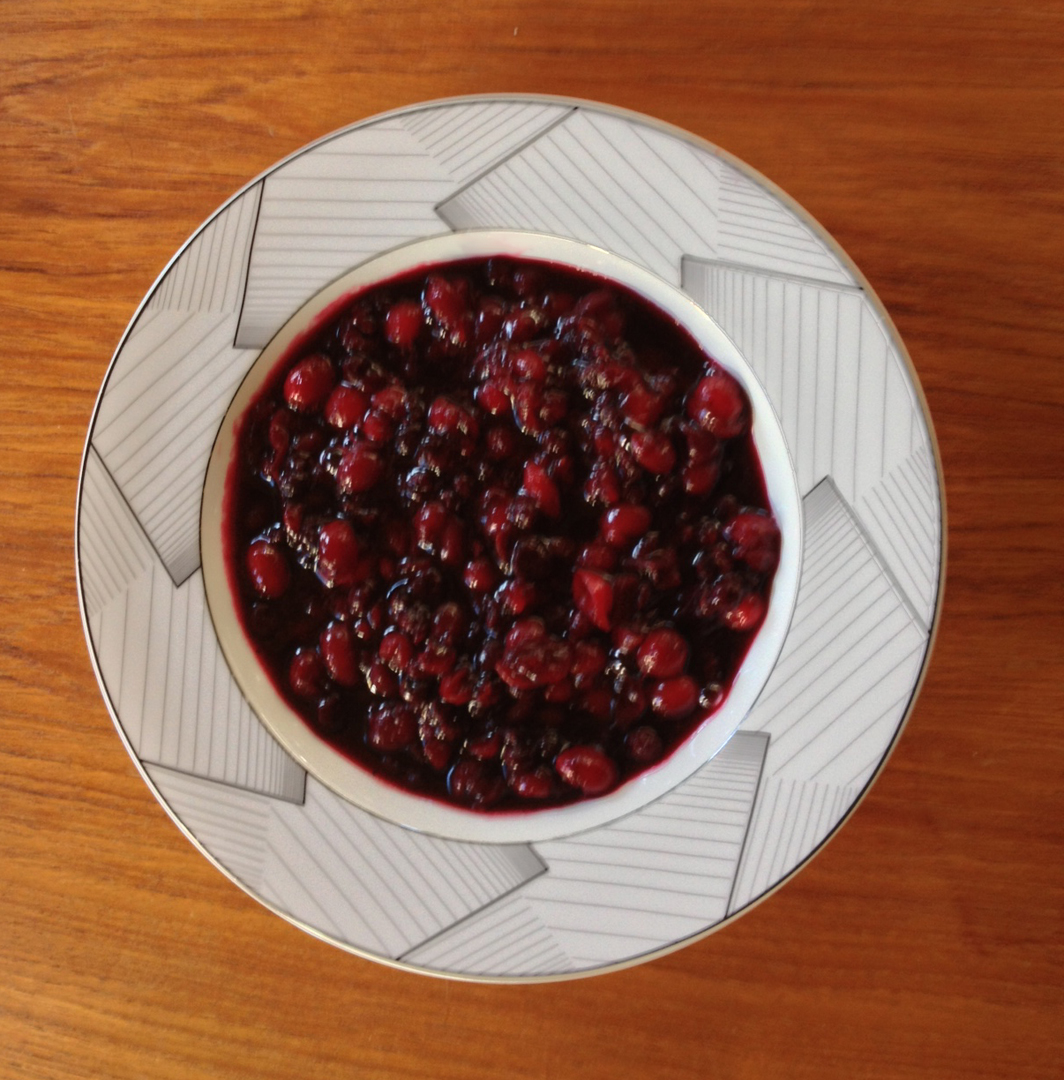 Maine Cranberry and Wild Blueberry Sauce

3 cups Fresh Cranberries
1.5 cups Wild Maine Blueberries (frozen, fresh are not available in November)
½– 1cup Maple Syrup
½ cup Water

In saucepan place all ingredients, bring to boil, turn heat down to a simmer, cook for 20 minutes until cranberries pop and sauce begins to thicken. Sauce will thicken as it cools.