Often times, a gemstone will be purchased and Thomas will then design a piece around it according to the owner's desire.
The process of this particular piece starts with a sketch and from that the piece comes to life. The Celtic motif of this pendant suits perfectly this stunning green tourmaline.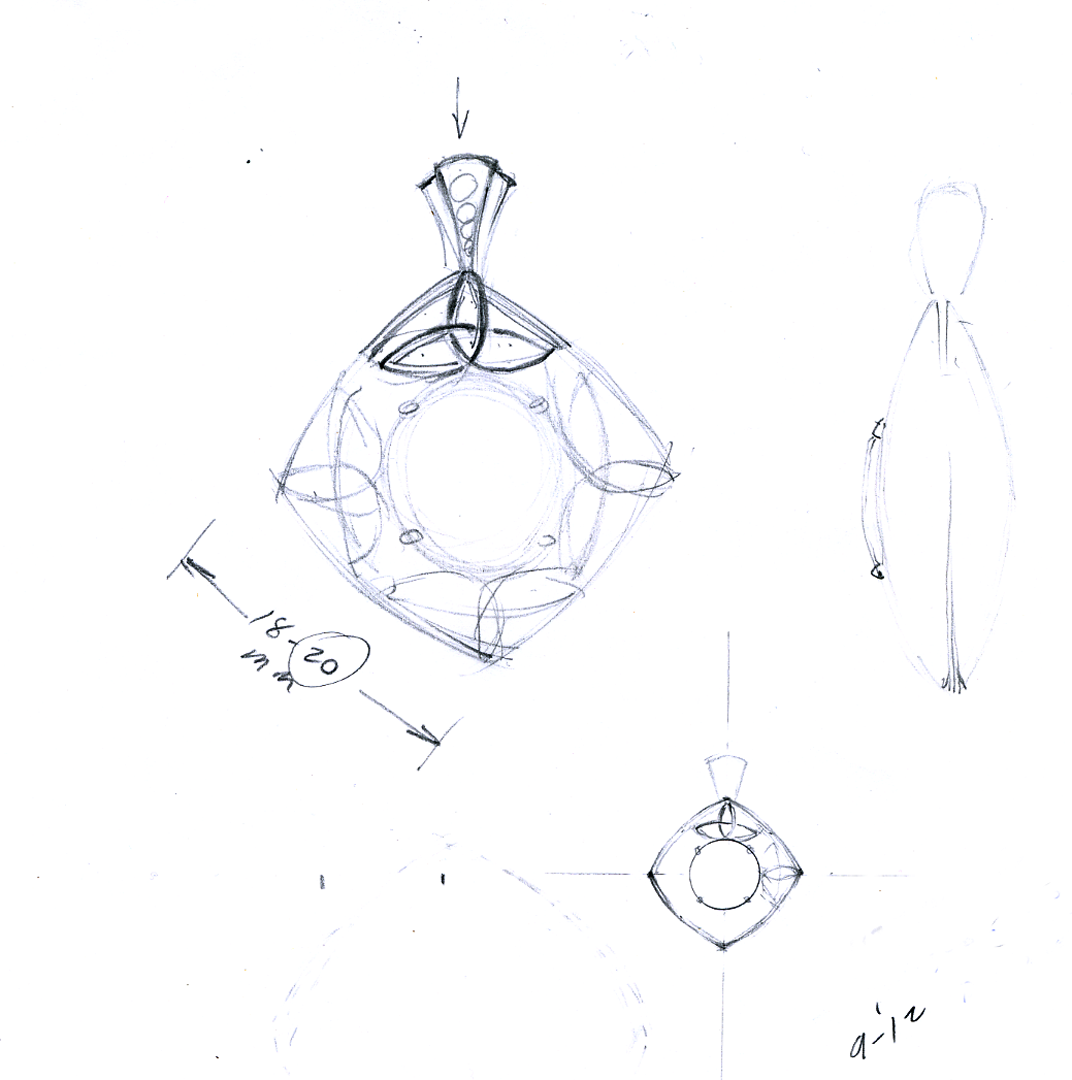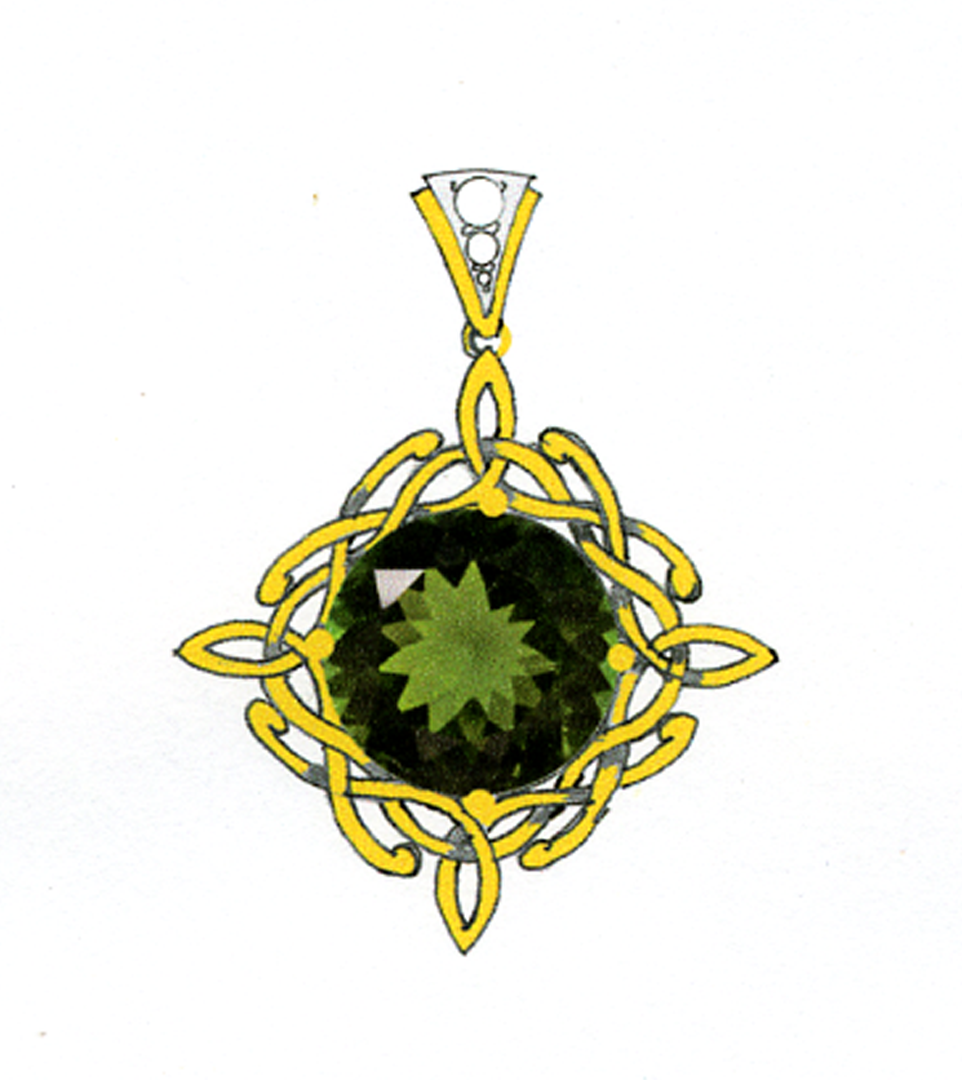 Initial Concept Sketch for 5.82ct. Tourmaline Final Sketch for Celtic Motif Pendant set with Tourmaline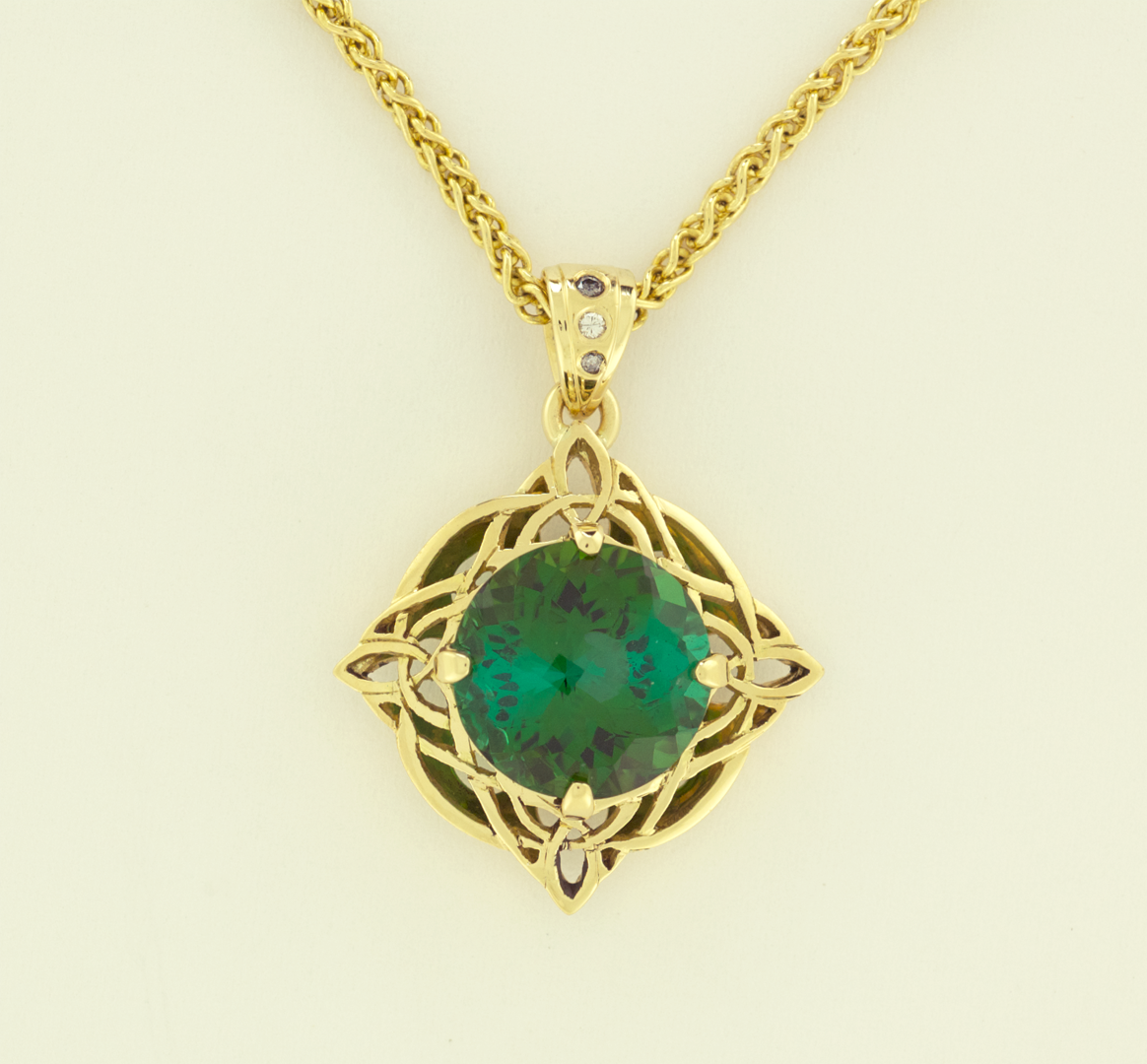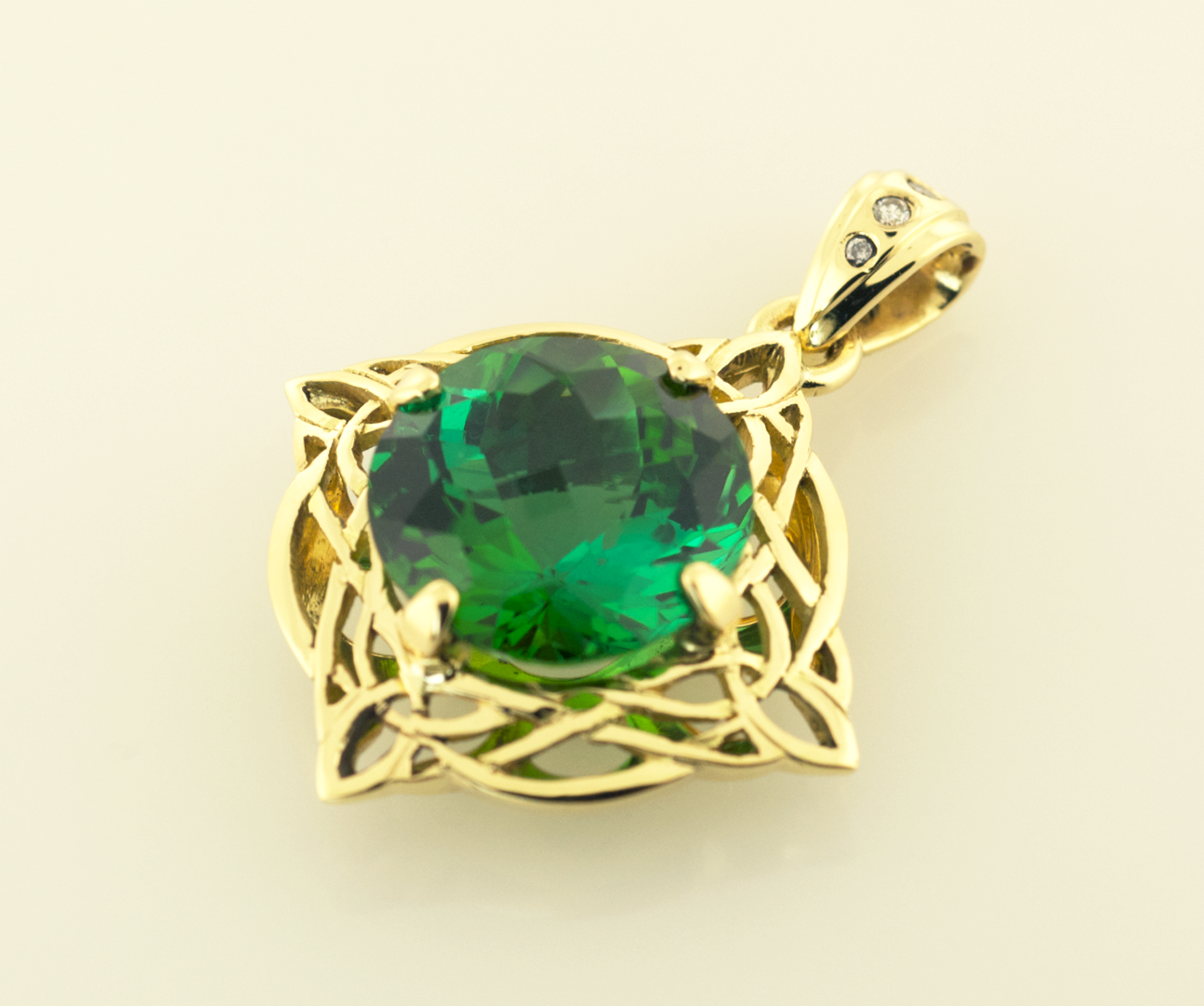 5.82cts. rose cut round green tourmaline set in 18KT yellow gold Celtic motif openwork pendant with .08ct. diamond set in bail.