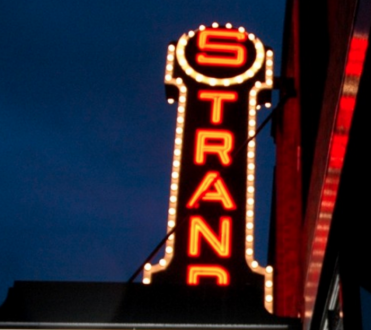 As we welcome September to our lovely town, we are gearing up for the 12th annual Camden International Film Festival! This acclaimed festival was started by the Points North Institute and has grown tremendously over the years. Starting Thursday, the 15th and ending on Sunday, the 18th, CIFF features documentaries, and interactive storytelling through visual mediums. Films will be shown throughout Camden, Rockport, and Rockland as well as numerous hands on workshops.
The Farnsworth in Rockland will have a viewing of Starless Dreams, which won the Himmel Award and is one of the films we here at TMD greatly anticipate seeing. Additionally, we are also excited about the new virtual reality technology that's being used with some of the films this year. This new form of documentaries will be told through Storyforms, a virtual reality showcase and shown in the Storyforms Barn, on Winter Street in Rockland.
As for Camden shows, the Camden Opera House less than half of a block from us, has many award winning films such as; The Pearl and El Remolino to name a few that we have on our list to see. We'd love to chat with you about the films you've seen and workshops you're attending. Be sure to visit us to talk all things CIFF.
You can find out more on the festivities and check out the entire events schedule at https://pointsnorthinstitute.org/ciff/