November is a slower month of events happening in Camden. Although here are a few events that are happening between now and the beginning of December.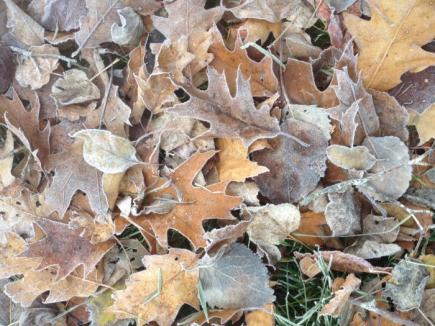 The Sixth Annual Art-Full Fair Sat. - Sun., Nov. 22-23
Point Lookout Resort, Route 1, Northport
Fifty exhibitors who create fine craft, fine art and artisan foods, Friday evening opening Gala November 22 from 5-8pm. Admission includes: live jazz, complimentary food tastings and shopping for fine gifts. The show continues Sat. - Sun., Nov. 22-23, from 10am - 4pm.
Admission ($10 Fri; and $3 Sat. and Sun.)
Maine in Maine Show November 22 from 10 am - 4 pm
Samoset Resort in Rockport
A unique consumer show featuring all Maine products will take place at the Samoset Resort in Rockport on Saturday, November 22 from 10 am - 4 pm. "Maine Made 2014" showcases the variety and high quality of products that are made right here in our own state. The show's fifty exhibitors will include Maine food producers, artisans, jewelry makers, wineries, and fine furniture makers among others. The show will be the premiere resource for locally-made products in the mid-coast. From chocolates and other sweet confections to jams, fine cheeses, and wholesome goods from family farms, the foods available at the show are unsurpassed. Handmade soaps, quilts, art, photography, and energy-efficient products for the home will also be on display and available for purchase at the show.Part of the mission of Maine Made 2014 is to encourage people to shop locally. The one-day show is co-produced by the Penobscot Bay Regional Chamber of Commerce and the Maine Grocers & Food Producers' Alliance. The State Department of Economic and Community Development is collaborating with producers and sponsors to promote Maine's small businesses and make the event a success. The November 22nd show will run from 10am – 4pm with tickets available at the door. Wine tasting will be featured as well as samples from area chefs using Maine products as their ingredients.
Hollerfest - 2; three NE bands November 22, 2014, 7:30pm
Strand Theatre, 345 Main Street, Rockland
Three New England bands on-the-rise share the Strand stage and rock the house! DARLINGSIDE: The band's sound, characterized by classical strings, tight vocal arrangements, bluegrass and rock instrumentation, and smart lyricism, is the product of complete collaboration among the four close friends. The GHOST OF PAUL REVERE is Maine's holler-folk band. Building their songs around powerful three-part harmonies, energetic performances, and a non-traditional way of interpreting traditional American music. The BALLROOM THIEVES take the sincere, narrative blueprint of folk music and infuse it with the attitude of rock, the soul of blues, and the sweat and fervor of a revival tent. Special guests the MAINE YOUTH ROCK ORCHESTRA, orchestral string students ages 12-18 from an innovative Maine Academy of Modern Music program, will perform with these bands.
Tickets: $18/Advance, $23/Day of Show. General Admission.
Lobby and balcony bars will be open for 21+ with a valid ID.
FMI STRAND THEATRE 345 MAIN STREET ROCKLAND (207) 594-0070 www.RocklandStrand.com
Festival of Lights Rockland, Maine Thanksgiving Weekend
Celebrate the holidays in Rockland Maine. Santa arrives by Coast Guard boat at the Public Landing in Rockland, Historic Inns celebrate with a Holiday Open Houses, attend the Lobster Trap Tree Lighting
Ceremony, Downtown Festival of Lights Parade, Family Pancake Breakfast with Santa, visit Santa at his workshop, free horse-drawn carriage rides, put a letter in Santa's mailbox, holiday music and special events at the Farnsworth Art Museum. Come to Rockland to shop, dine and visit our museums.
Holiday House Tour November 29, 2014, 1:00pm - 4:00pm •
Rockland Public Library, 80 Union St, Rockland, ME
Please support the Friends of Rockland Public Library by attending the annual Holiday House Tour & Festival of Tree Auction which takes place on November 29th from 1-4pm. Included on the tour are 5 Rockland inns concluding with a Festival of Tree Auction at the library with 25 tabletop trees decorated by local businesses. Tickets are on sale now at the Rockland Public Library and are $10 each and free for children 12 and under. Please call 207-594-0310 for more information.
Saturday, November 29, 2014, 1-3pm
Hartstone Inn 41 Elm St. Camden, ME 04843
Join Chef Michael in the Hartstone kitchen, classes are informative, entertaining, and of course, filled with delicious food.
Baked Artichokes with fresh Ricotta, Aged Pecorino and Italian Herbs
Roasted Bell Pepper, Arugula and Grilled Eggplant Salad
Seafood Risotto with White Truffle Oil
Salted Caramel Budino – Italian Butterscotch Pudding
Christmas by the Sea Friday, December 5 - 7, 2014 10am - 5pm •
Camden, Rockport and Lincolnville
A weekend celebration of the holiday season. The downtowns of Camden, Rockport, and Lincolnville, Maine, are decked out for the holidays. Stay in a historic inn and enjoy the holiday season. Get your shopping done in the downtown. A holiday parade, Christmas Tree lighting ceremony, visits from Santa Clause. So much to do this weekend.